HGLRC SPECTER 1804-2450KV Motor (Set of 4 Motors) Description:
Unleashing Power and Efficiency: Introducing the HGLRC Specter 1804 2450KV Motor
Welcome to the pinnacle of drone motor innovation – the HGLRC Specter 1804 2450KV Motor. Engineered to redefine aerial performance, this motor stands as a testament to cutting-edge technology and precision craftsmanship. In this comprehensive guide, we delve into the intricacies of the Specter 1804 2450KV Motor, exploring its design, capabilities, and advantages, while positioning it as the ultimate choice for drone enthusiasts seeking unparalleled power and efficiency.
The Heart of Performance: Motor Design and Build
At the core of the Specter 1804 2450KV Motor lies an intricate design that seamlessly merges power, efficiency, and durability. Crafted with meticulous attention to detail, this motor boasts a compact yet robust build, optimizing space while guaranteeing exceptional performance. Its precision-engineered components are carefully balanced to minimize vibrations and ensure stable flight conditions, crucial for capturing flawless aerial footage or dominating the racing circuit.
Unmatched Thrust: 2450KV Powerhouse
The Specter 1804 motor's 2450KV configuration is a true game-changer, delivering an unmatched thrust-to-weight ratio. This powerhouse of a motor propels your drone to new heights, allowing for lightning-fast accelerations and jaw-dropping maneuvers. Whether you're a professional cinematographer aiming for cinematic sweeps or a competitive racer pushing the limits, the 2450KV rating empowers your drone with the necessary speed and agility.
Efficiency Redefined: Advanced Electromagnetics
Efficiency is the cornerstone of the Specter 1804 2450KV Motor's design philosophy. Its advanced electromagnetics maximize power conversion, translating more electrical input into thrust. This translates to longer flight times and reduced strain on the battery, extending your drone's operational window. Whether you're on a critical shoot or battling it out in a high-stakes race, this motor ensures you're always ahead of the curve.
Built to Last: Durability and Reliability
When investing in a drone motor, longevity is paramount. The Specter 1804 2450KV Motor boasts unparalleled durability, utilizing high-quality materials and precision engineering to withstand the demands of intense flights and rigorous environments. Its robust construction ensures minimal wear and tear, allowing you to focus on perfecting your skills rather than worrying about motor maintenance.
Seamless Integration: Installation and Compatibility
Worried about the integration process? Fret not. The Specter 1804 2450KV Motor is designed for effortless installation, featuring a user-friendly design that ensures compatibility with a wide range of drone frames and configurations. Whether you're a seasoned DIY enthusiast or a novice pilot, you'll find the installation process straightforward, getting you in the air in no time.
Elevate Your Aerial Experience: The Choice is Clear
In the realm of drone motors, the HGLRC Specter 1804 2450KV Motor stands as an unrivaled champion. With its impeccable design, unmatched power, and unwavering reliability, this motor is a testament to the fusion of technology and performance. Elevate your aerial experience, shatter your limitations, and seize control of the skies with the Specter 1804 2450KV Motor – where innovation meets excellence.
Upgrade Your Drone Today
Discover the unmatched power and efficiency of the HGLRC Specter 1804 2450KV Motor. Elevate your drone's performance to new heights and redefine your aerial capabilities. Embrace innovation and experience excellence – the choice is clear.
After the precipitation in 2022, the HGLRC team designed and developed a brand new SPECTER 1804 motor. It has the characteristics of high performance, high quality and high efficiency, and the 1804-2450KV version is initially launched.
The SPECTER 1804 motor has a brand-new appearance design. It is made of 7075 high-strength material, which has extremely high strength and impact resistance. At the same time, it uses an anodized two-color process, and the motor has a cool appearance of titanium color + red. For the more important magnetized steel of the motor, we customized N52H arc-shaped magnetic steel, which has ultra-high magnetic properties, high temperature resistance, and smaller spacing (magnetic steel and stator spacing), making the SPECTER 1804 motor have extremely high performance and excellent efficiency. In order to ensure the stable operation of the motor during racing, we use super high temperature resistant 260° copper wire windings. In order to further improve the efficiency of the motor, we use Kawasaki silicon steel sheets to make the stator to reduce heat loss. In addition, we optimize the tuning of the magnetic circuit and winding to make the power output of the motor more linear and the response fast and accurate.
SPECTER 1804 is our carefully designed product. We believe that its performance and quality can meet your needs in 3-3.5inch Freestyle and Racing.

Features:
1.Brand new rotor appearance design, anodized two-color process
2.7075 aviation aluminum material, high-strength one-piece rotor
3.Customized N52H curved magnetic steel, strong magnetism, large torque
4.Super high temperature resistant 260° copper wire winding, the motor runs more stably
5.Imported Kawasaki silicon steel sheets, low loss stator, reduce heat generation and improve efficiency
6.New optimized adjustment and calibration, maintain high torque at low speed, linear power output when the throttle changes rapidly, precise and quick response when turning
7.Titanium alloy shaft, high strength and reduce the weight of the drone
8.Applicable to 3-3.5inch freestyle drones and 3-3.5inch racing drones
Specification:
Motor model: 1804
KV value: 2450KV
Magnetic pole: 12N14P
Magnetic steel: N52H
Stator: Kawasaki 1200
Rotor: 7075
Bearing: ISC
Winding: 260° high temperature resistant copper wire
Output shaft: M1.5×3.8mm
Max current: 18A
Max power: 432W
Suitable propeller: 3-3.5 inch
voltage: 4-6S
Outlet specification: 26AWG-150mm
Motor size: Φ22.68×13.2mm
Mounting hole: 12×12(M2)
Weight: 13.3g (including wire)
Product List:
1804-2450KV motor x 1
M2x6mm round head screw x 5
M2x7mm round head screw x 2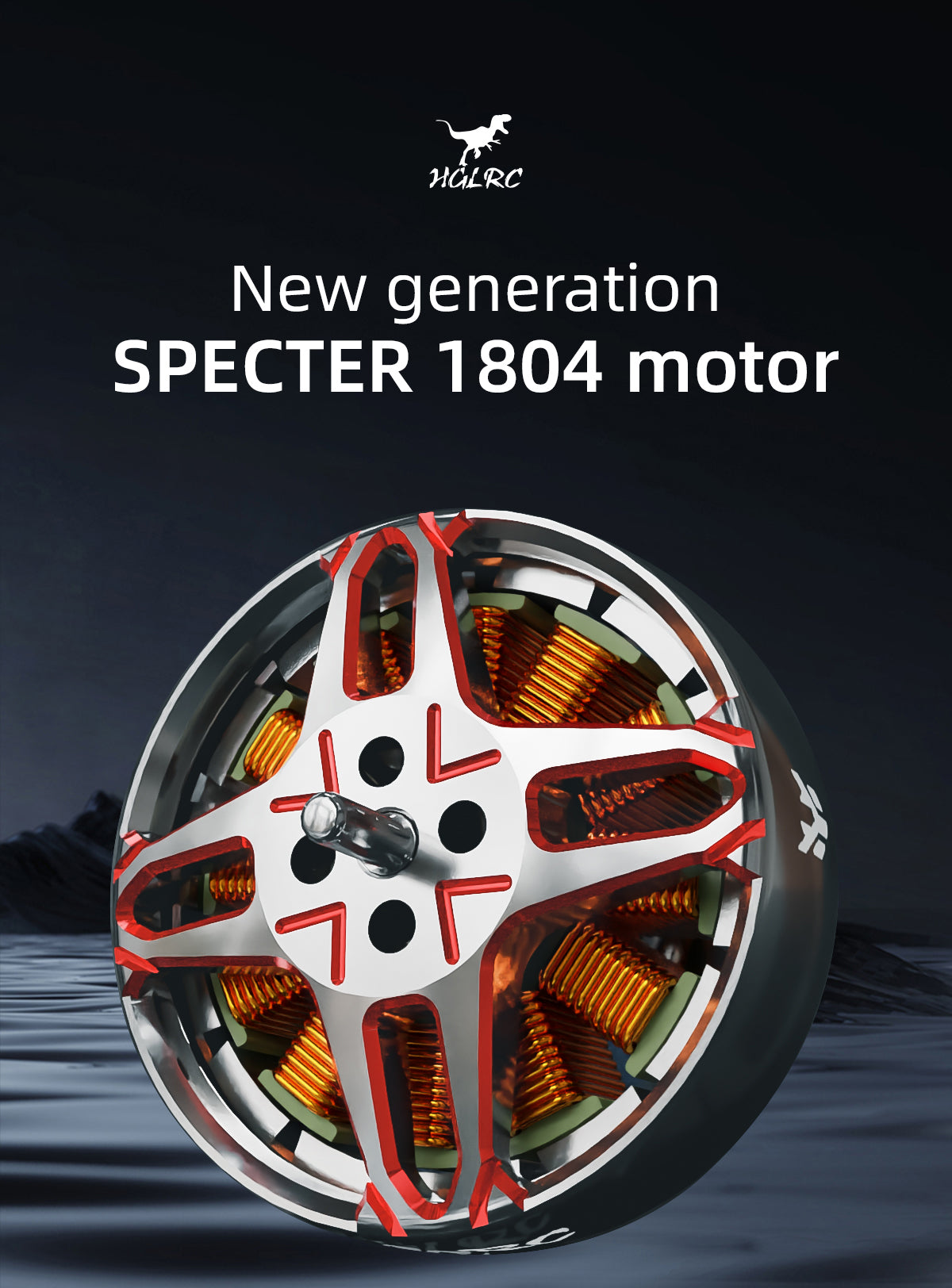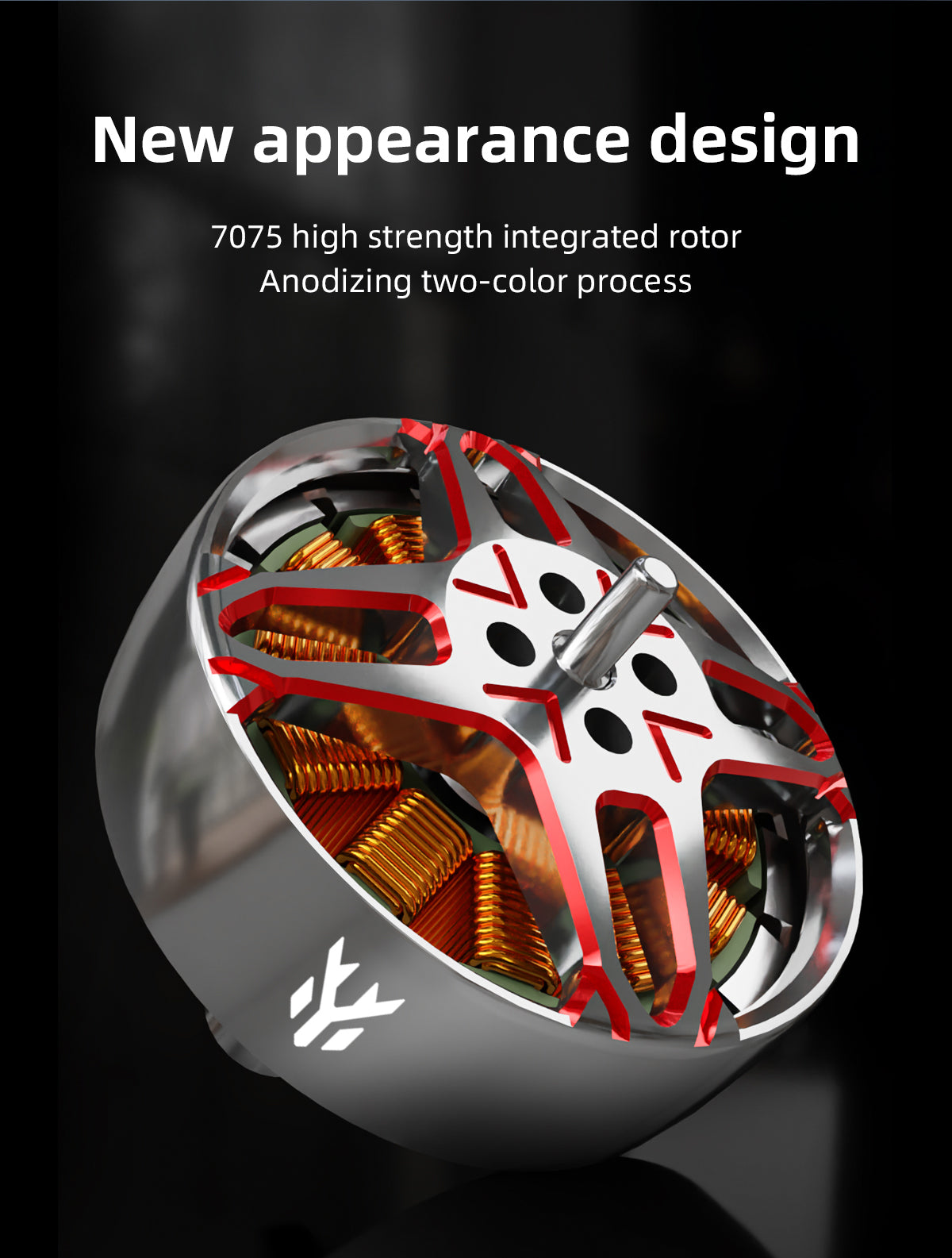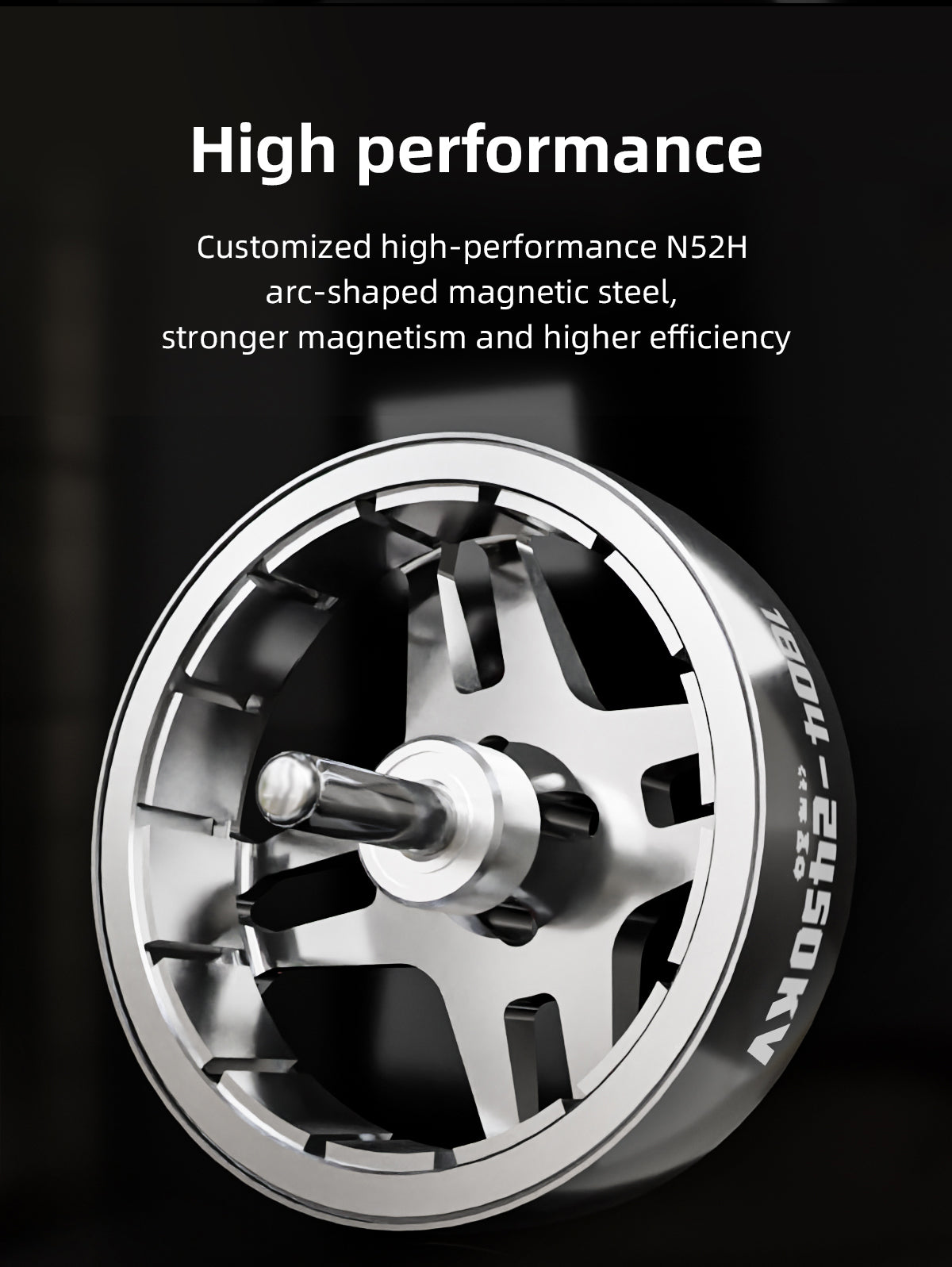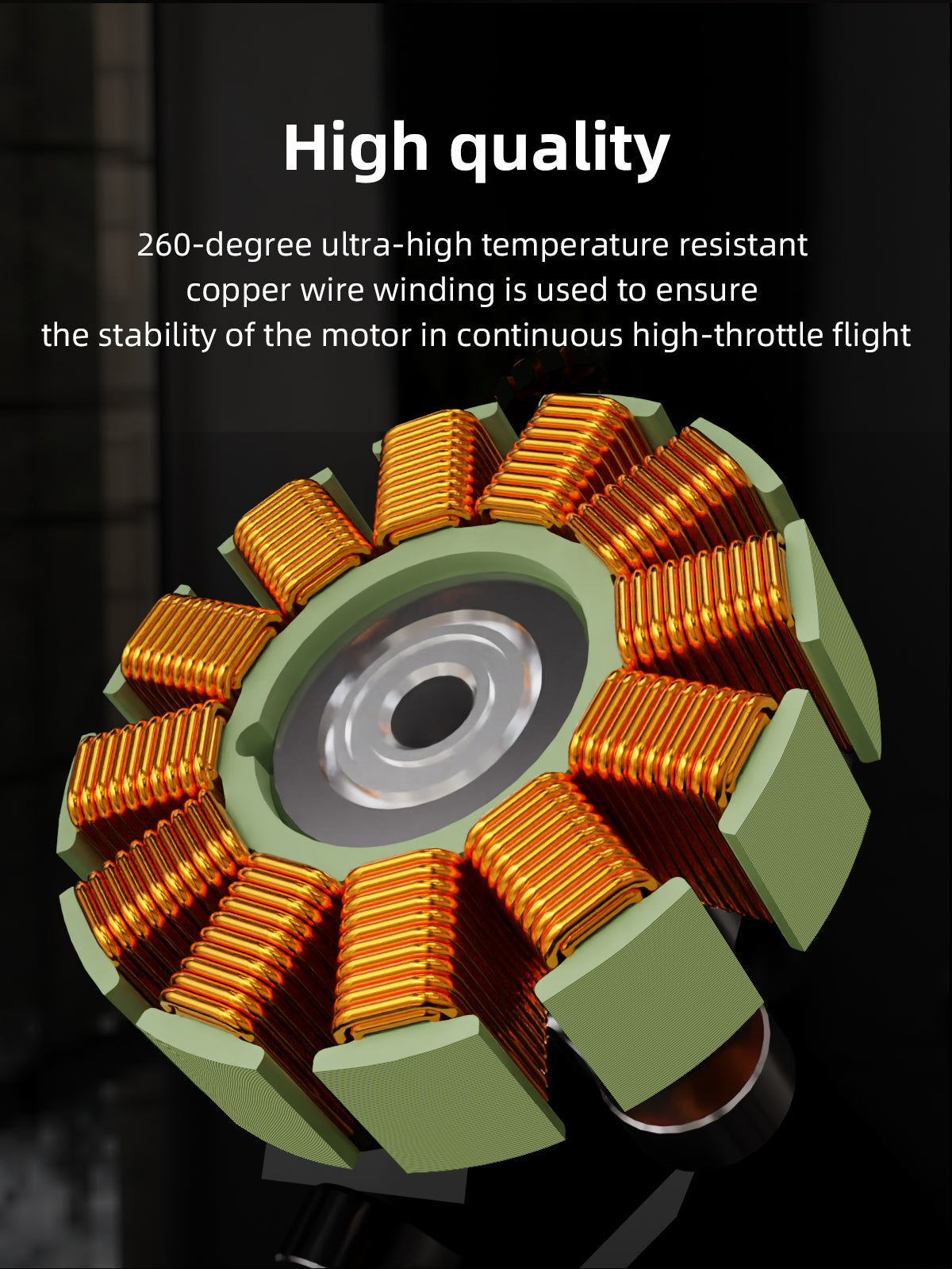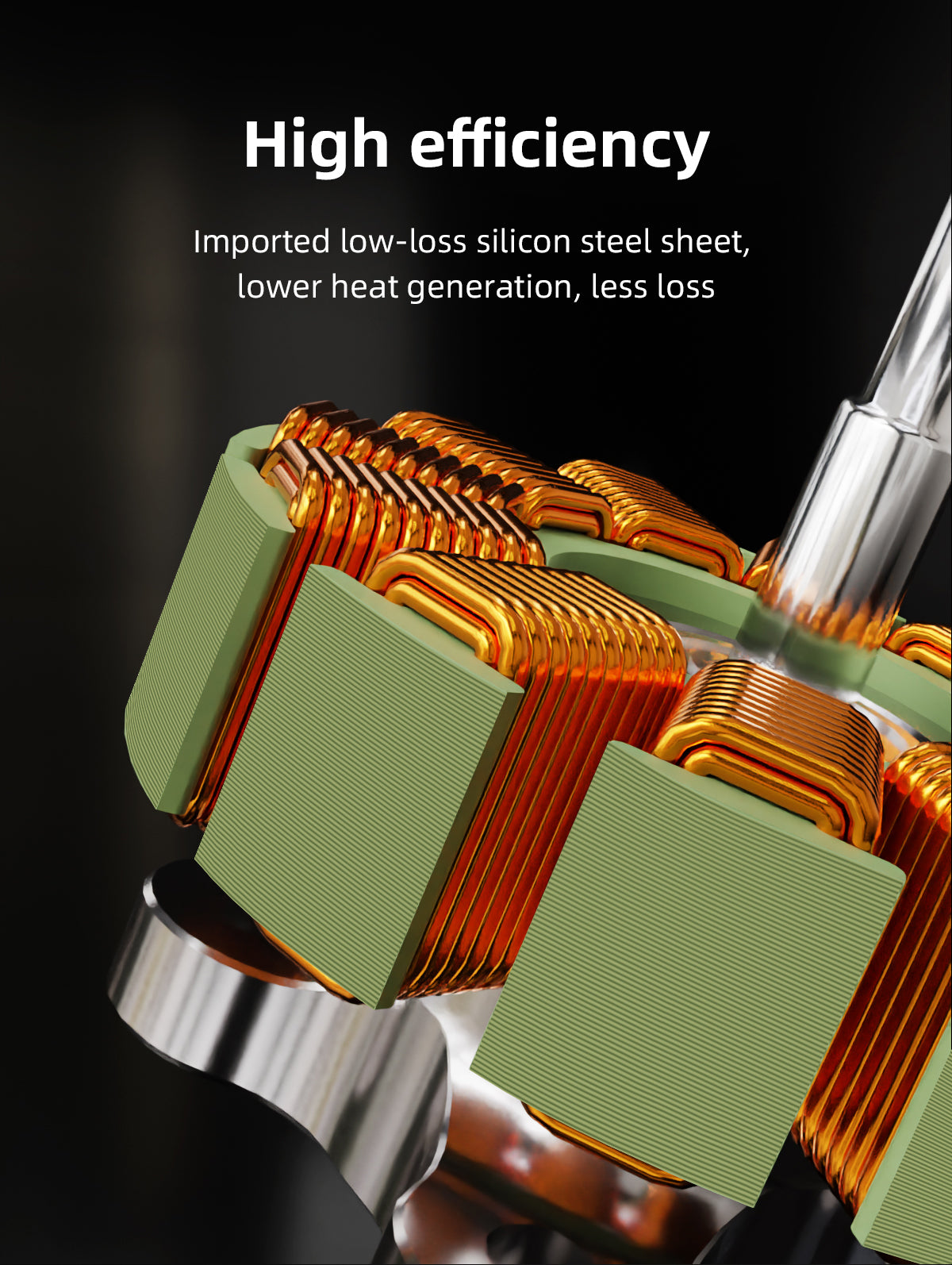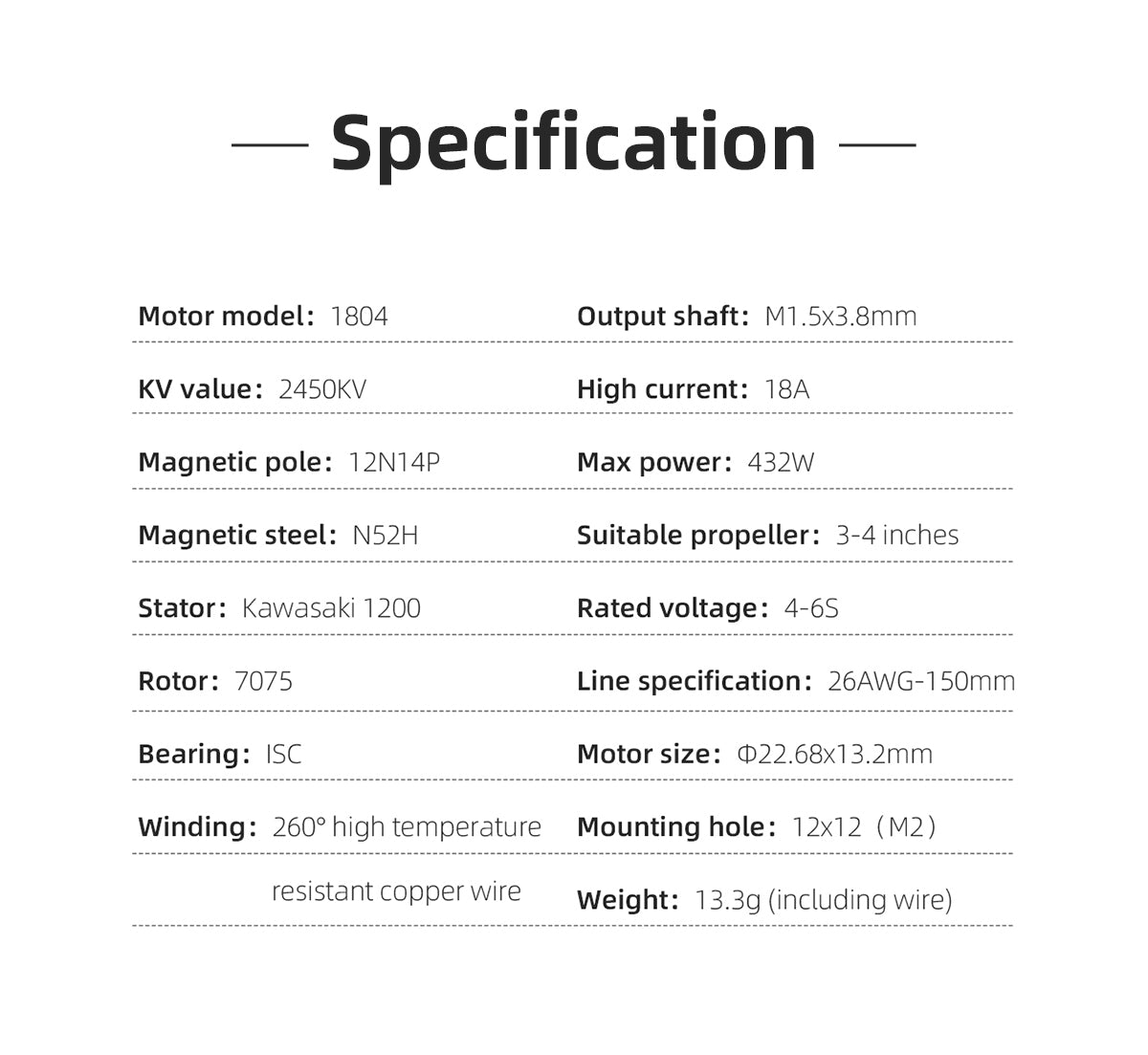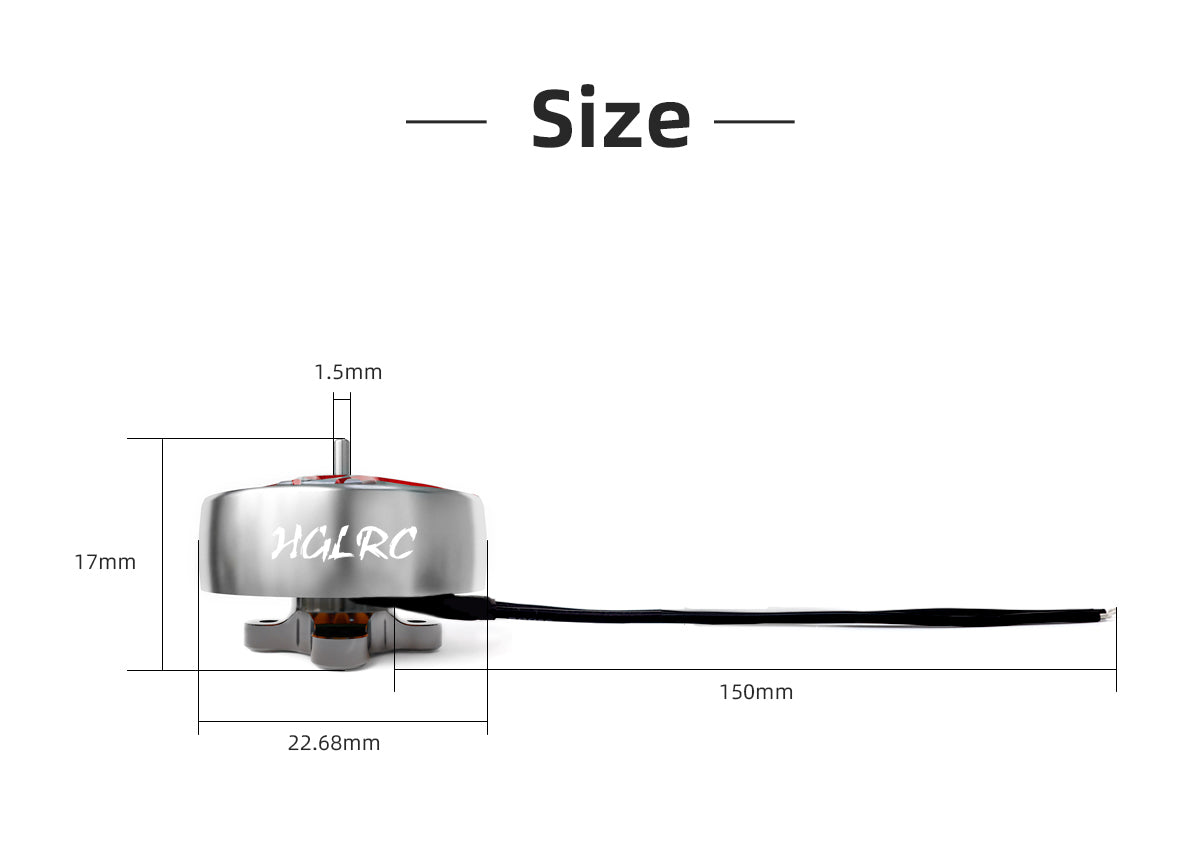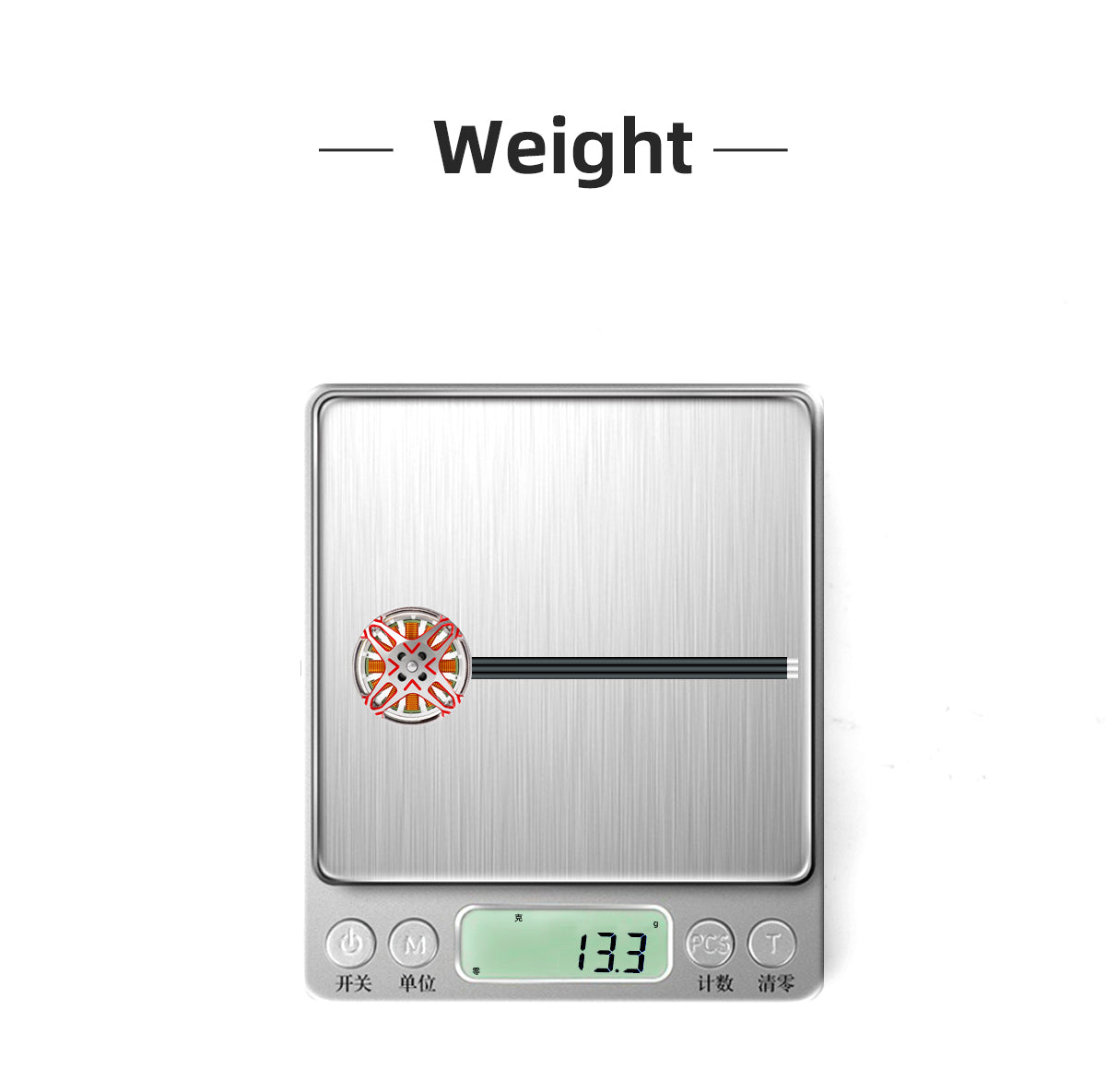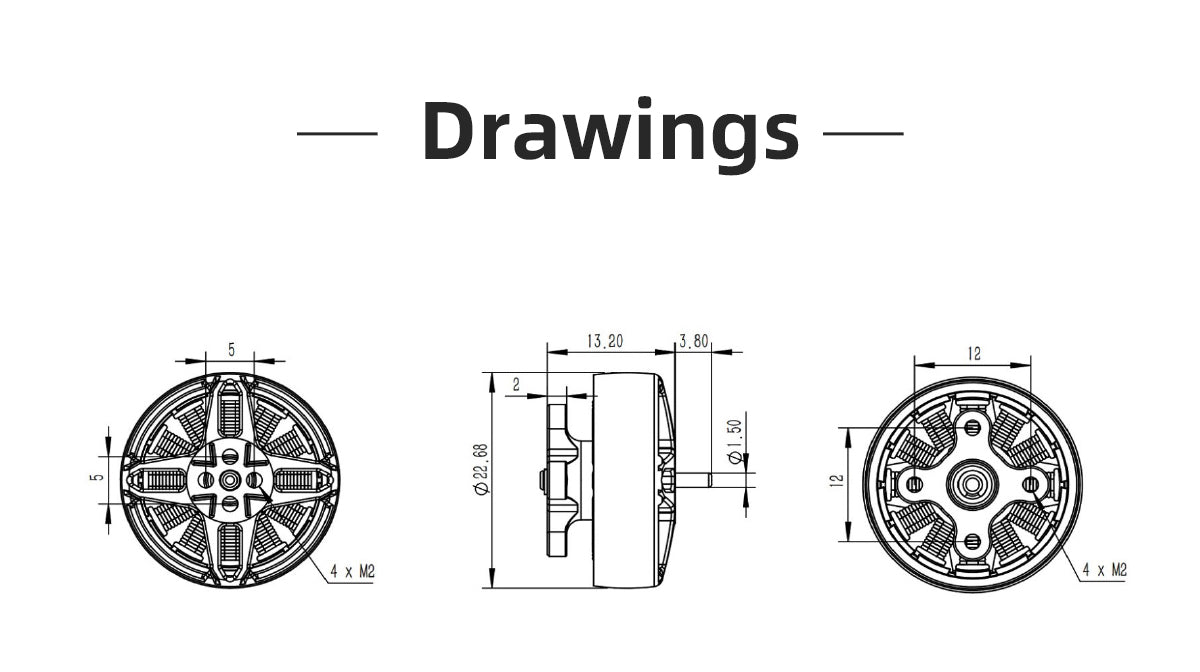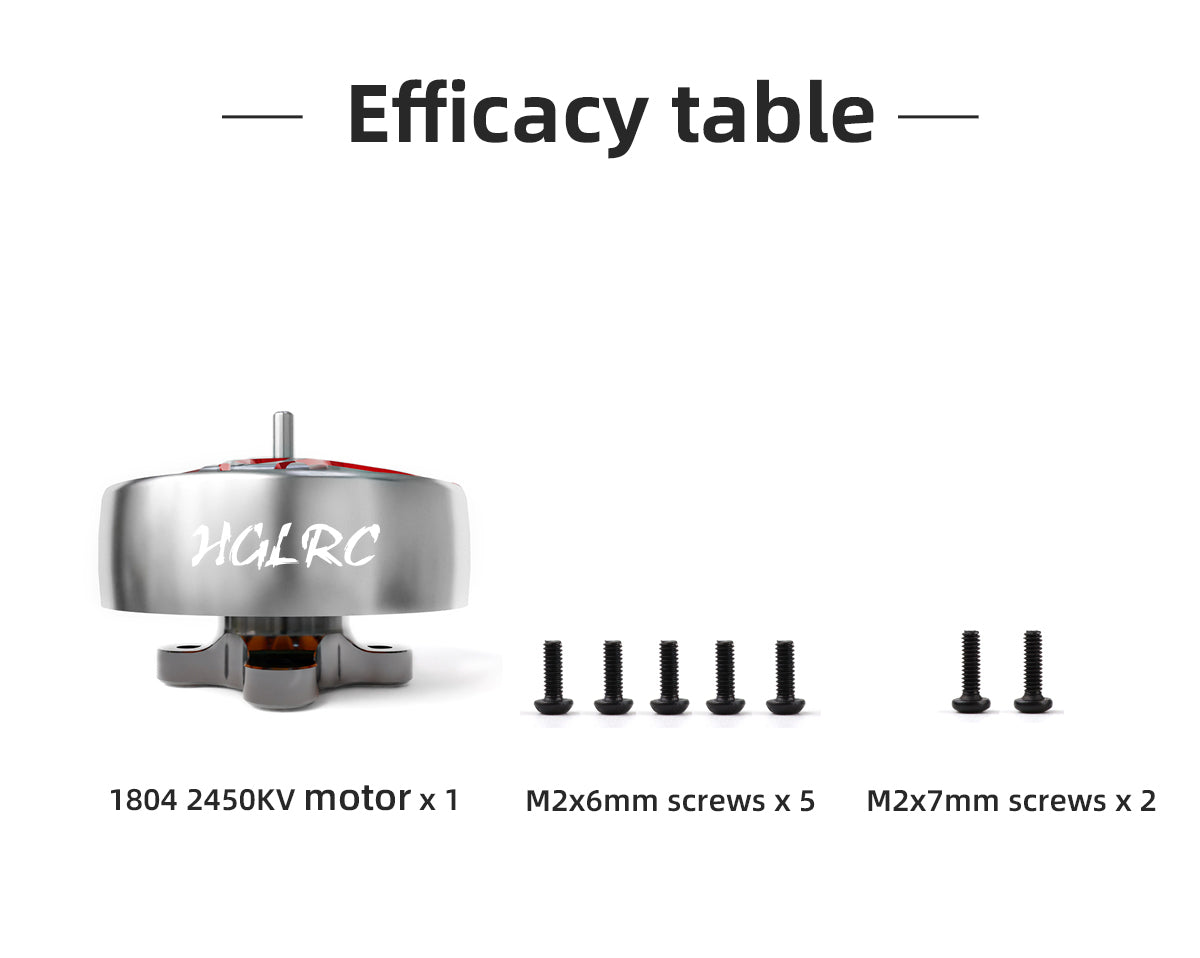 Read More About Lipo Batteries by clicking the link below:
https://oscarliang.com/fpv-drone-guide/
Checkout our Frames Collection by clicking the link below:
https://thefpvproject.com/product-category/frames/
1S = 1 cell  = 3.7V
2S = 2 cells = 7.4V
3S = 3 cells = 11.1V
4S = 4 cells = 14.8V
5S = 5 cells = 18.5V
6S = 6 cells = 22.2V
For example, we call a 14.8V battery a "4-cell" or "4S" battery.
LiPo battery is designed to operate within a safe voltage range, from 3V to 4.2V. Discharging below 3V could cause irreversible performance loss and even damage to the battery. Overcharging above 4.2V could be dangerous and eventually cause a fire.
However, it's advisable to stop discharging when it reaches 3.5V for battery health reasons. For example for a 3S Lipo, the max voltage is 12.6V, and you should land when the voltage reaches 10.5V (at 3.5V per cell).