RadioMaster RP2 ExpressLRS 2.4ghz Nano Receiver Specifications and Features :
If you are looking for a reliable, high-performance receiver for your radio-controlled devices, the RP2 ELRS 2.4GHz Nano Receiver is an excellent choice. This compact receiver is designed to work seamlessly with the ExpressLRS firmware, providing you with a fast, reliable connection to your RC device.
RadioMaster RP2 ELRS Overview:
Compact and Lightweight Design
One of the standout features of the RP2 ELRS 2.4GHz Nano Receiver is its compact, lightweight design. Measuring just XXmm x XXmm and weighing only XX grams, this receiver is perfect for small-scale RC devices where space is at a premium. The receiver's small size also makes it easy to install, even in tight spaces.
Exceptional Range and Reliability
The RP2 ExpressLRS 2.4GHz Nano Receiver is engineered to deliver exceptional range and reliability, even in challenging conditions. With a robust antenna system and advanced signal processing algorithms, this receiver can maintain a stable connection to your RC device, even at extended distances. Additionally, the receiver's high-speed data transfer ensures that you receive real-time feedback from your device, so you can make split-second decisions and adjustments.
Simple to Use and Set Up
Another benefit of the RP2 ELRS 2.4GHz Nano Receiver is its straightforward setup process. The receiver comes with detailed instructions and can be easily configured using the ExpressLRS firmware. Once set up, the receiver is ready to use, providing you with a hassle-free RC experience.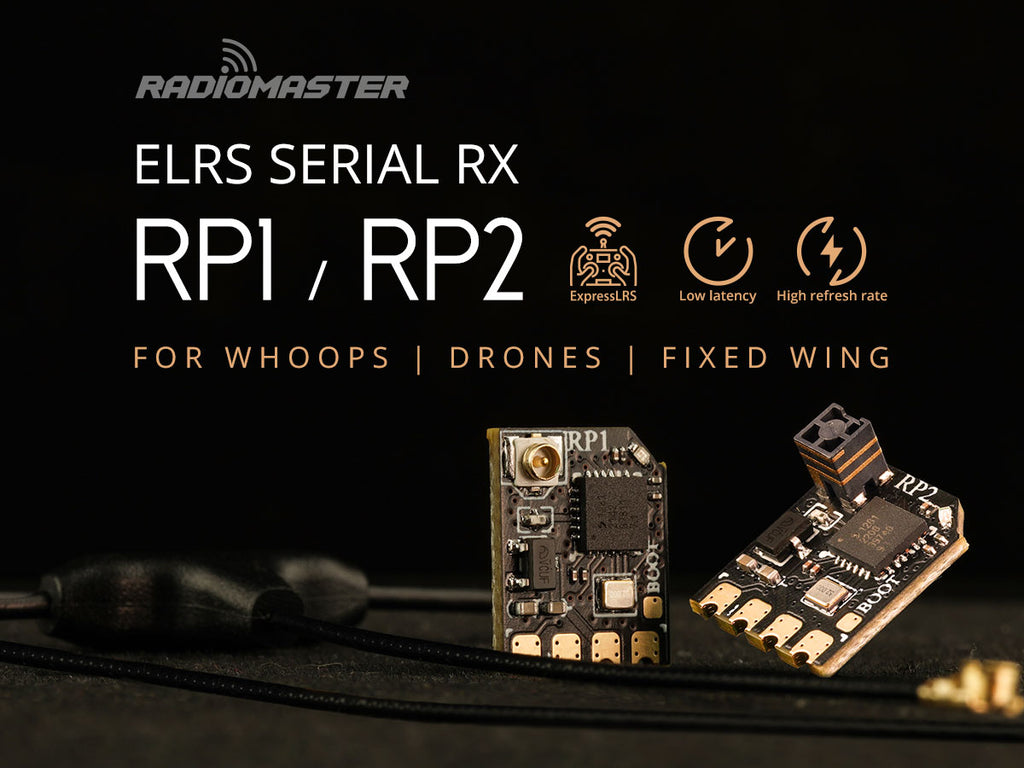 RadioMaster RP2 Bullet Point
Improved PCB design is better for heat dissipation.
LED on the top side of the PCB.
Solder pads are improved and easier to solder to.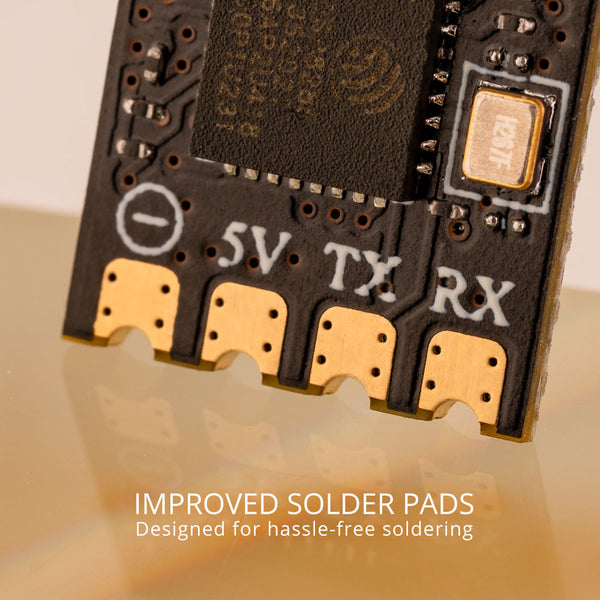 Specification
Item: RP2 Nano ExpressLRS 2.4ghz Receiver
Type: ISM
Antenna: On Board SMT Antenna
Maximum receive refresh rate: 500Hz/F1000Hz
Minimum receiver refresh rate: 25Hz Working voltage: 5v
Weight: 0.55g (On Board antenna)
Dimension: 13mm*11mm*7mm
Firmware Version: ExpressLRS v2.4 pre-installed
FW Target: RadioMaster RP1/2 2400 RX
Bus interface: CRSF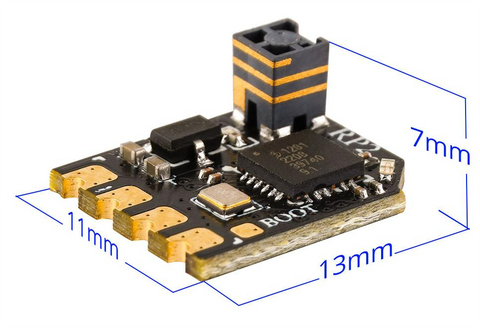 Related Products
Download
Package Includes
1 * RP2 ExpressLRS 2.4ghz Nano Receiver
1 * User Manual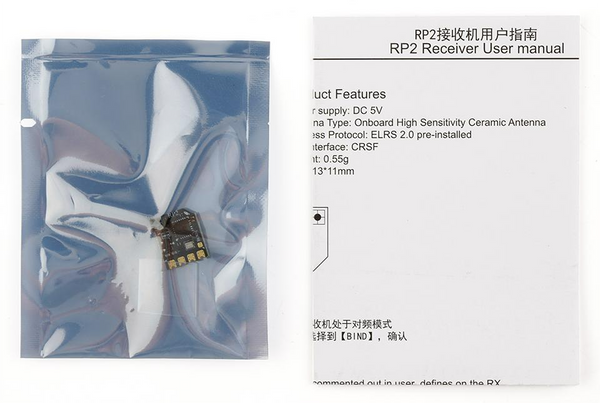 CHECK OUT OUR VTX COLLECTION:
What is a Video Transmitter?
https://www.easytechjunkie.com/what-is-a-video-transmitter.htm
VTX stands for video transmitter, this is the heart of the FPV life system. Pumping life into the many possibilities of FPV. VTXs come in many different shapes, sizes, strengths, and wiring setups. Strapped to the front of the quad is an FPV camera, and strapped to the head is a pair of FPV goggles. You can watch live, instantaneous footage right from the cockpit because the VTX is sending the footage received from the camera out to the goggles.
You are picking the right VTX for you. This will start with knowing if size and weight are factors for you. If you are planning to race, and only race, then you will select any VTX that is light in weight. It's probably important that your VTX can do pit mode and channel control (depending on which one you choose). This may be a smart audio feature or the tramp protocol. Pit mode is where you will be able to set your VTX to a certain mode that allows you to power up your quad without powering up your VTX to keep you from blasting video and trampling over other racers on the track. Channel control allows you to change your frequency right from your radio for easy switching at a race, or to prepare your quads for the race the next day. Seeing that range is not so much of a factor in a race, only 25mw is allowed, and all that you need. So you can pretty much pick any when it comes to figuring out which is best for you and your power output needs.