HGLRC SPECTER 2806.5 1350KV (Set of 4 Motors) Description:
HGLRC SPECTER 2806.5 1350KV Brushless Motor: Unveiling the Ultimate Powerhouse:
HGLRC SPECTER 2806.5 1350KV welcomes you to the pinnacle of drone propulsion technology! At HGLRC, they are proud to introduce the game-changing HGLRC SPECTER 2806.5 1350KV  Brushless Motor. Designed to elevate your aerial experience to new heights, this motor is meticulously crafted with cutting-edge features that set it apart from the competition. In this comprehensive article, we delve deep into the astounding capabilities and intricate design of the HGLRC Specter 2806-5, revealing why it is the perfect choice for beginners and seasoned drone enthusiasts.
Unmatched Performance for Thrilling Flights
Unleash the full potential of your drone with the HGLRC SPECTER 2806.5 1350KV  remarkable performance. With its 1350KV brushless motor, this powerhouse delivers an incredible thrust-to-weight ratio, ensuring that your drone can soar through the skies with unrivaled speed and agility. Whether you're a racing aficionado seeking adrenaline-pumping moments or an aerial photographer capturing breathtaking landscapes, this motor's exceptional performance is bound to leave you awestruck.
Precision Engineering: The Heart of the Specter 2806-5
Behind every exceptional motor lies precision engineering, and the HGLRC Specter 2806-5 is no exception. Its advanced construction incorporates high-quality materials that enhance both durability and efficiency. The motor's stator is intricately wound with precision, optimizing its electromagnetic capabilities for maximum power output. This translates to reduced energy loss, improved heat dissipation, and prolonged motor life. Say goodbye to overheating issues that can hinder your drone's performance!
Silent Power: Cutting-Edge Noise Reduction
Droning should be an immersive experience that doesn't disrupt the tranquility of the surroundings. HGLRC recognizes this need and has integrated innovative noise reduction technology into the Specter 2806-5. The motor's design minimizes vibrations and harmonics, resulting in a remarkably quiet operation. Now you can fly confidently, knowing that your drone's powerful performance won't disturb the peace.
Effortless Installation and Compatibility
We understand that convenience matters. The HGLRC Specter 2806-5 is designed for effortless installation, fitting seamlessly into a wide range of drone models. Its standardized mounting pattern ensures compatibility with various frames, making upgrading your existing drone a hassle-free process. The motor comes with detailed instructions, simplifying the setup even for those new to the world of drones.
Features:
1. Brand new rotor appearance design, an anodized two-color process
2. 7075 aviation aluminum material, high-strength one-piece rotor
3. Customized N52H curved magnetic steel, strong magnetism, high torque
4. Super high temperature resistant 200° copper wire winding, the motor runs more stably
5. Imported Kawasaki silicon steel sheets, low loss stator, reduce heat generation and improve efficiency
6. New and optimized tuning, maintain high torque at low speed, linear power output when the throttle changes rapidly, and precise and fast response when turning
7. Alloy Steel Outlet Shaft, high strength and reduce the weight of the fuselage
8. Suitable for 7 inch long-range drone or 7-inch X8 Cinelifter FPV Drone
Specification:
Motor: 1350KV
Slot pole: 12N14P
Maximum continuous current: 40A (5s)
Maximum power: 960W
Input voltage: 14.8-25.2V (4-6S)
ESC:> 45A
Recommended propeller: 6-7 inches
Motor size: Φ34.53mx 19.4mm
Mounting hole: 4*M3-∅19
Weight: 51.9g (including wire)
Packing List:
2806.5 1350KV motor x 1
M3x8mm screws x 5
M5 nut x 1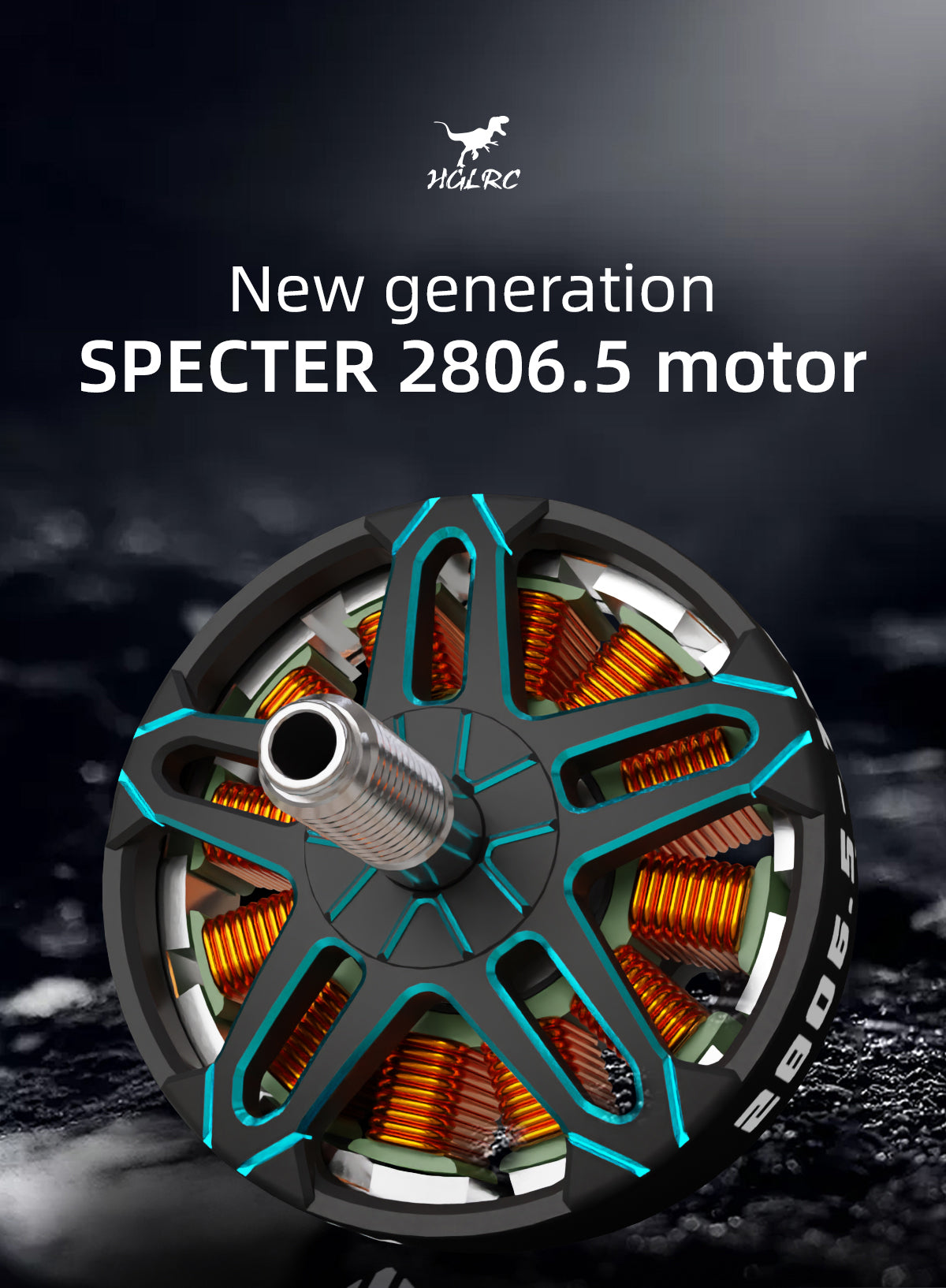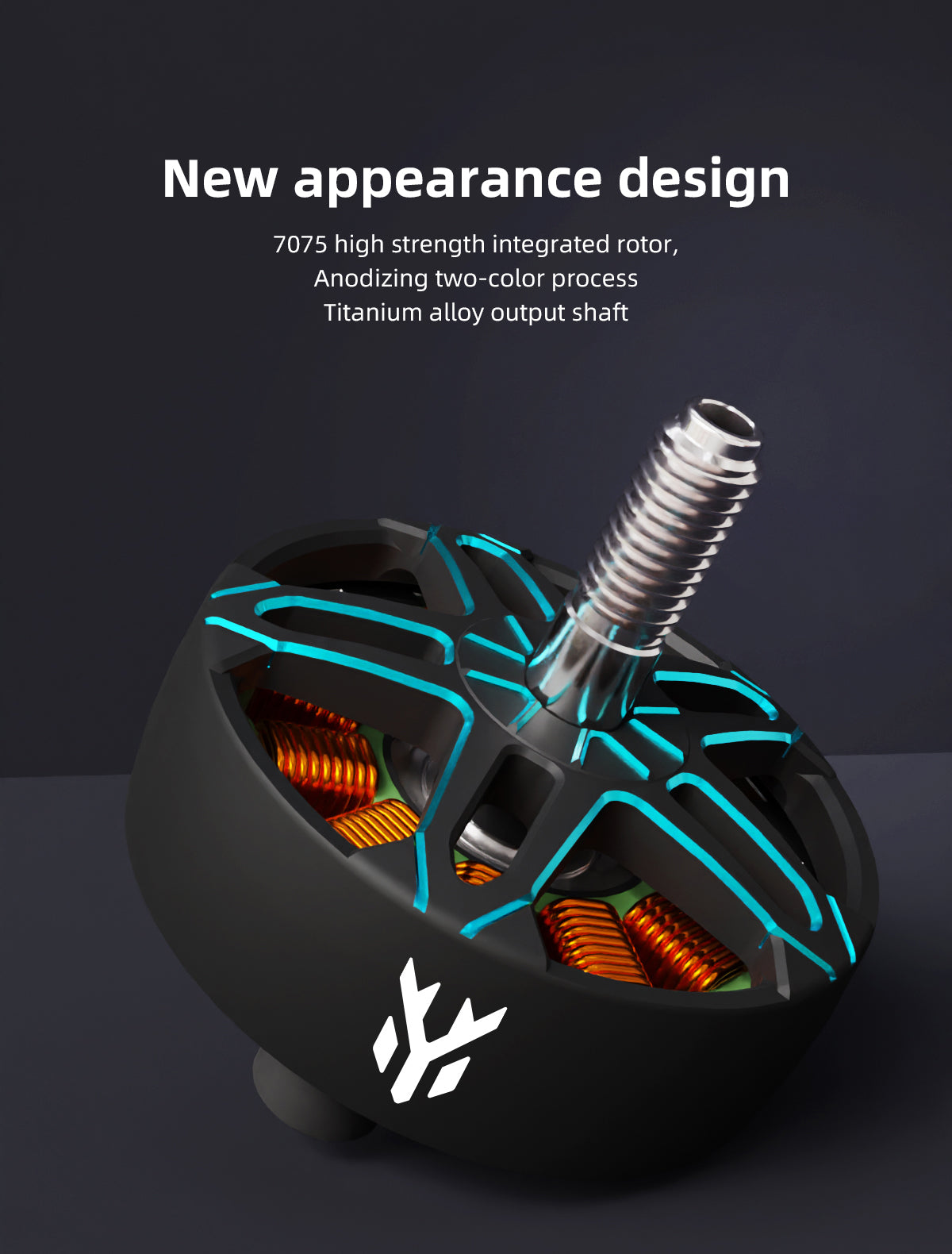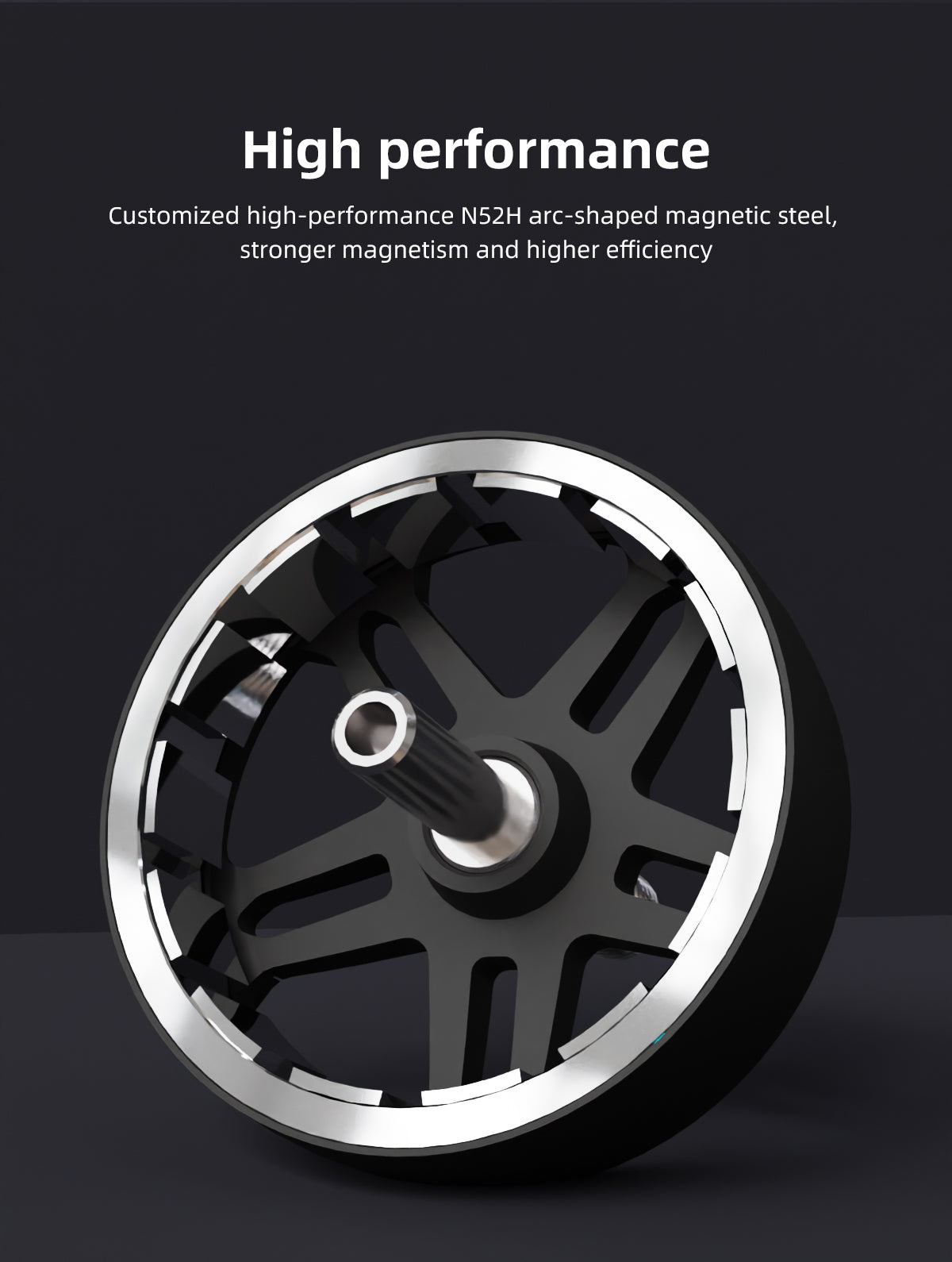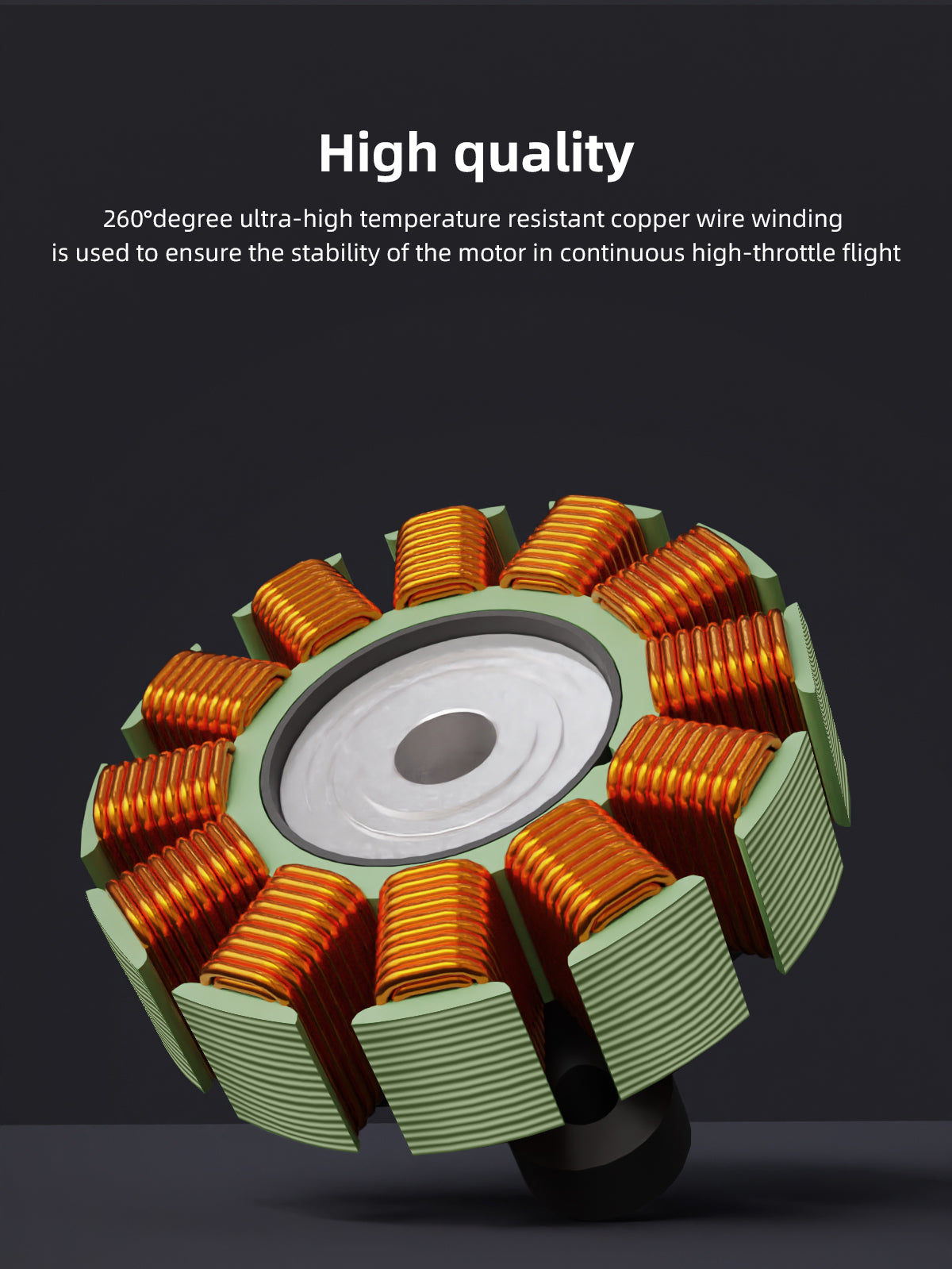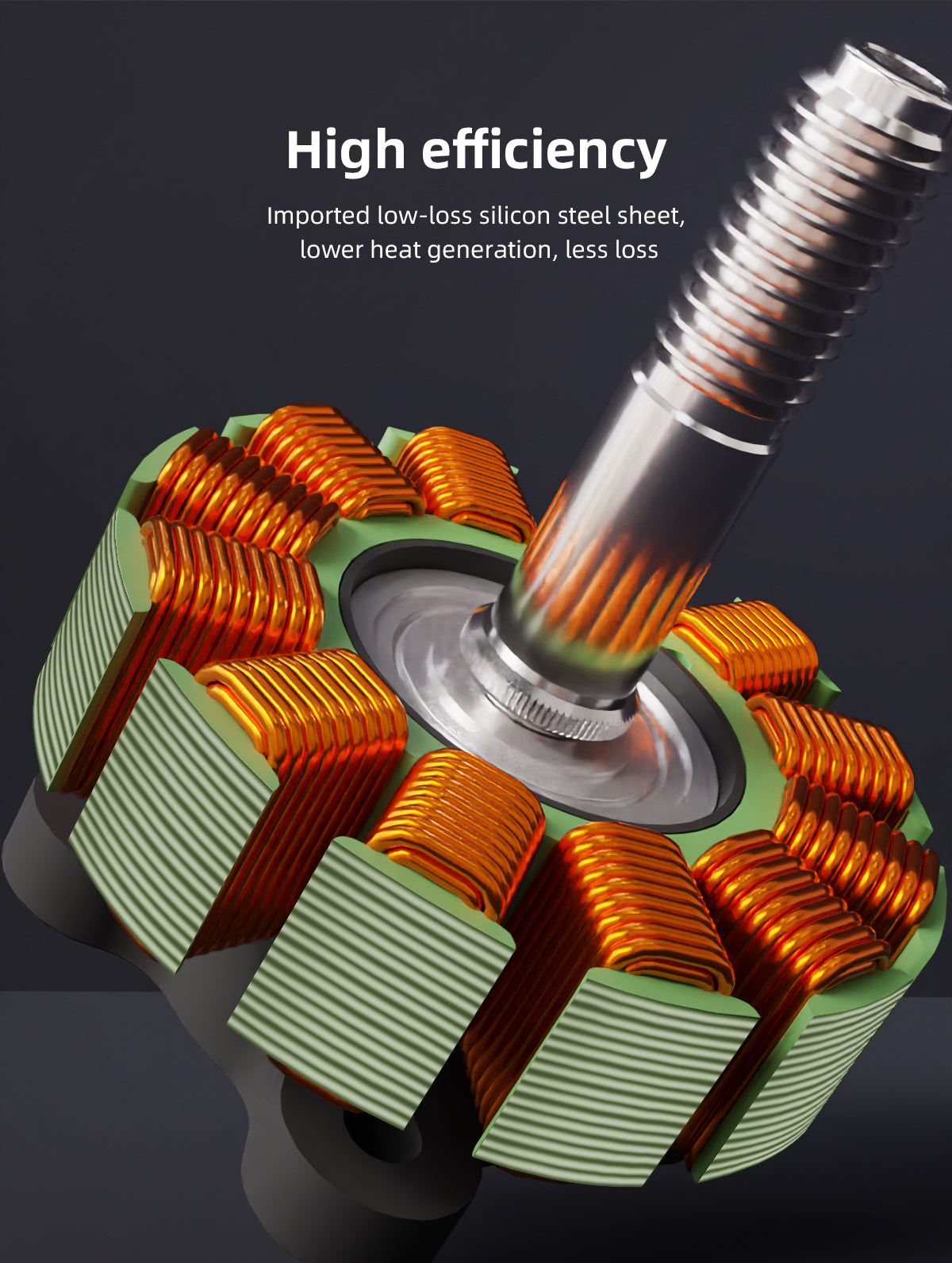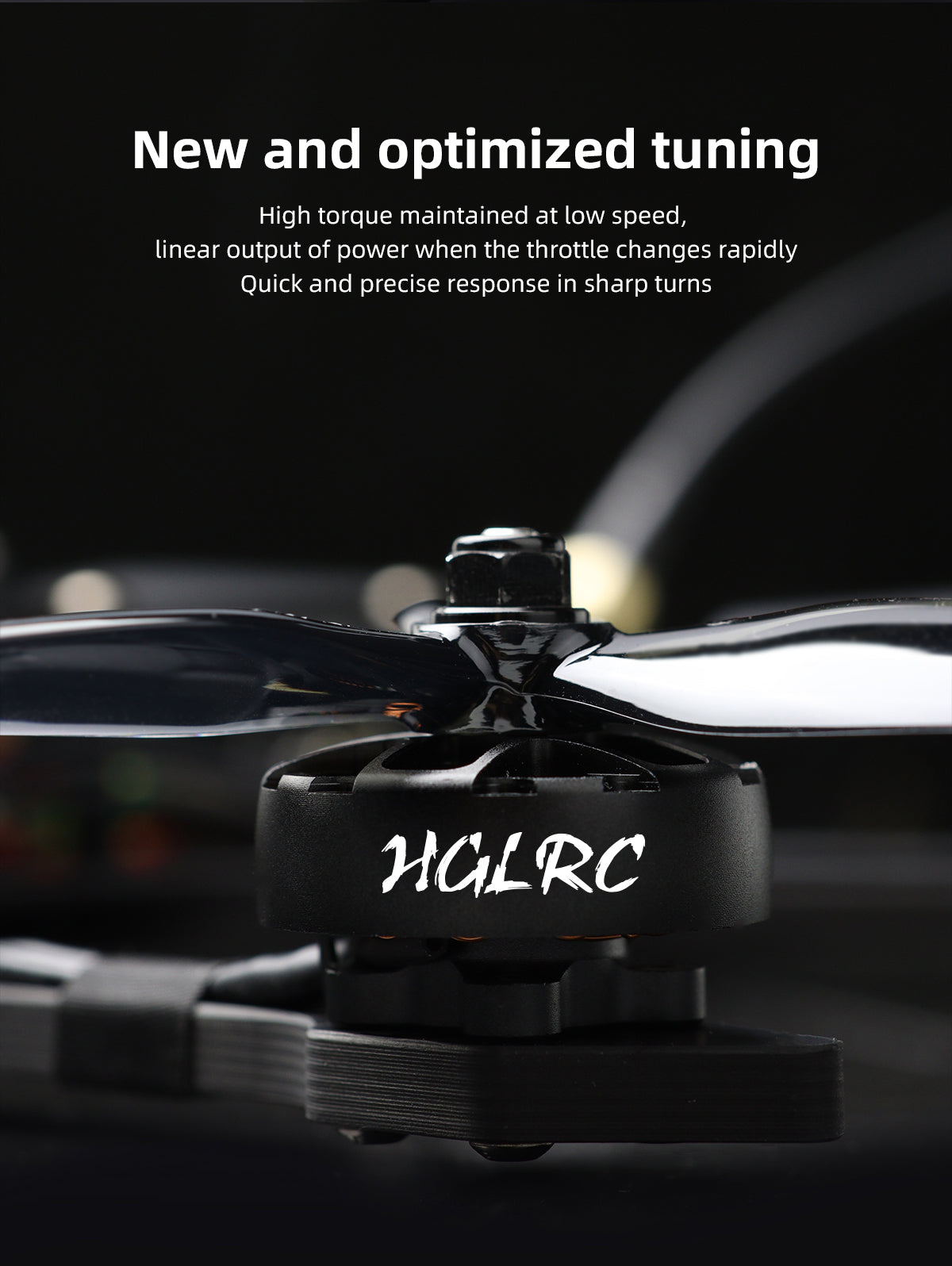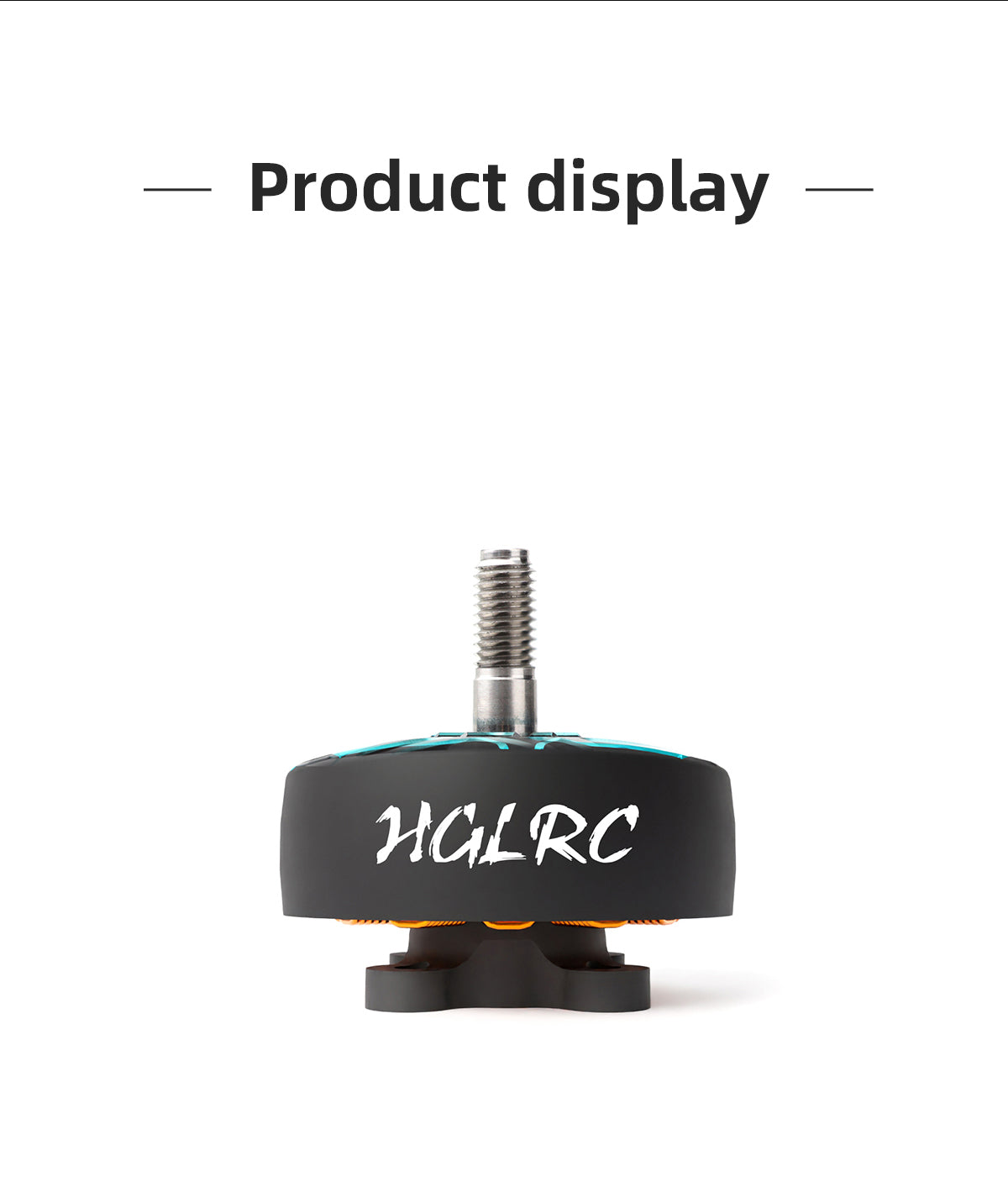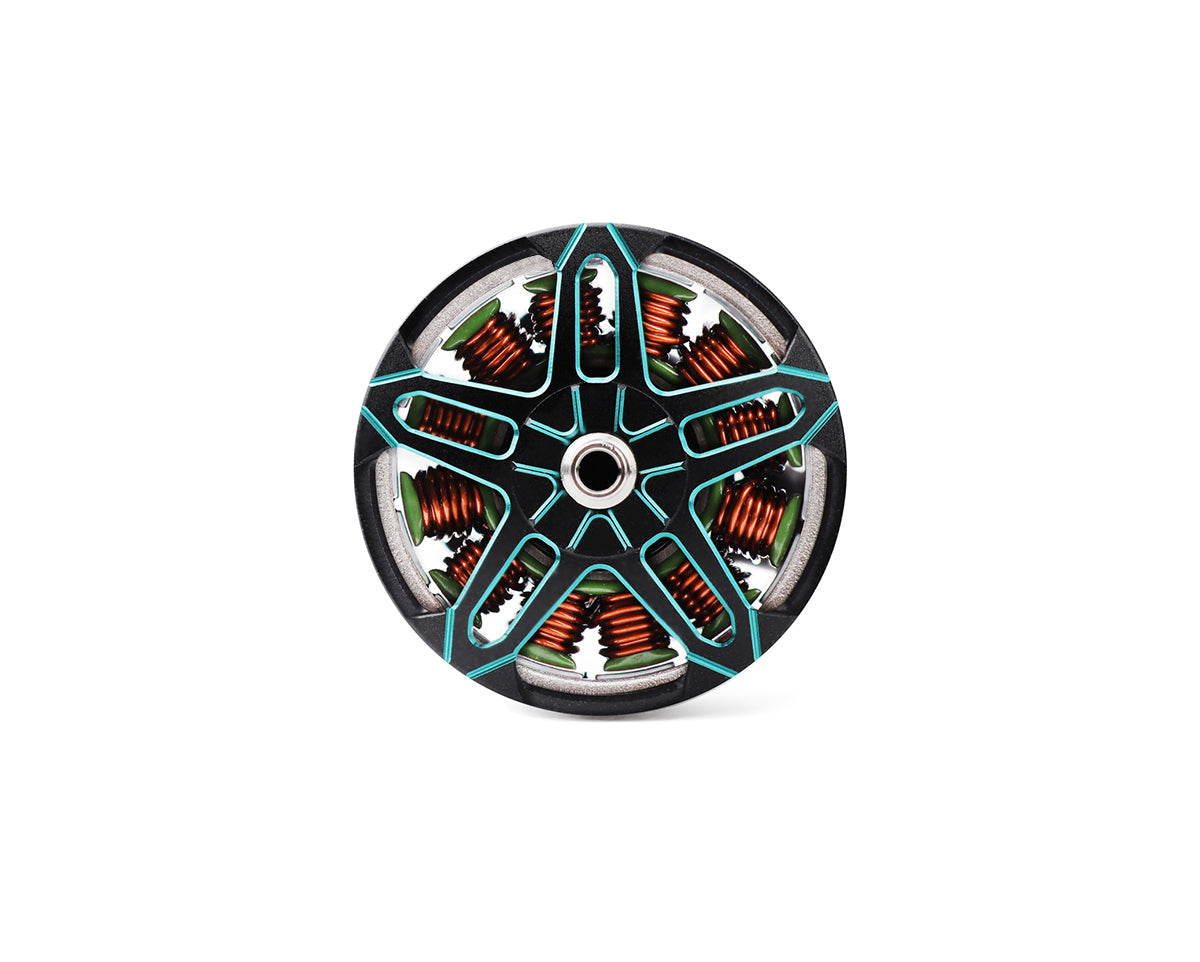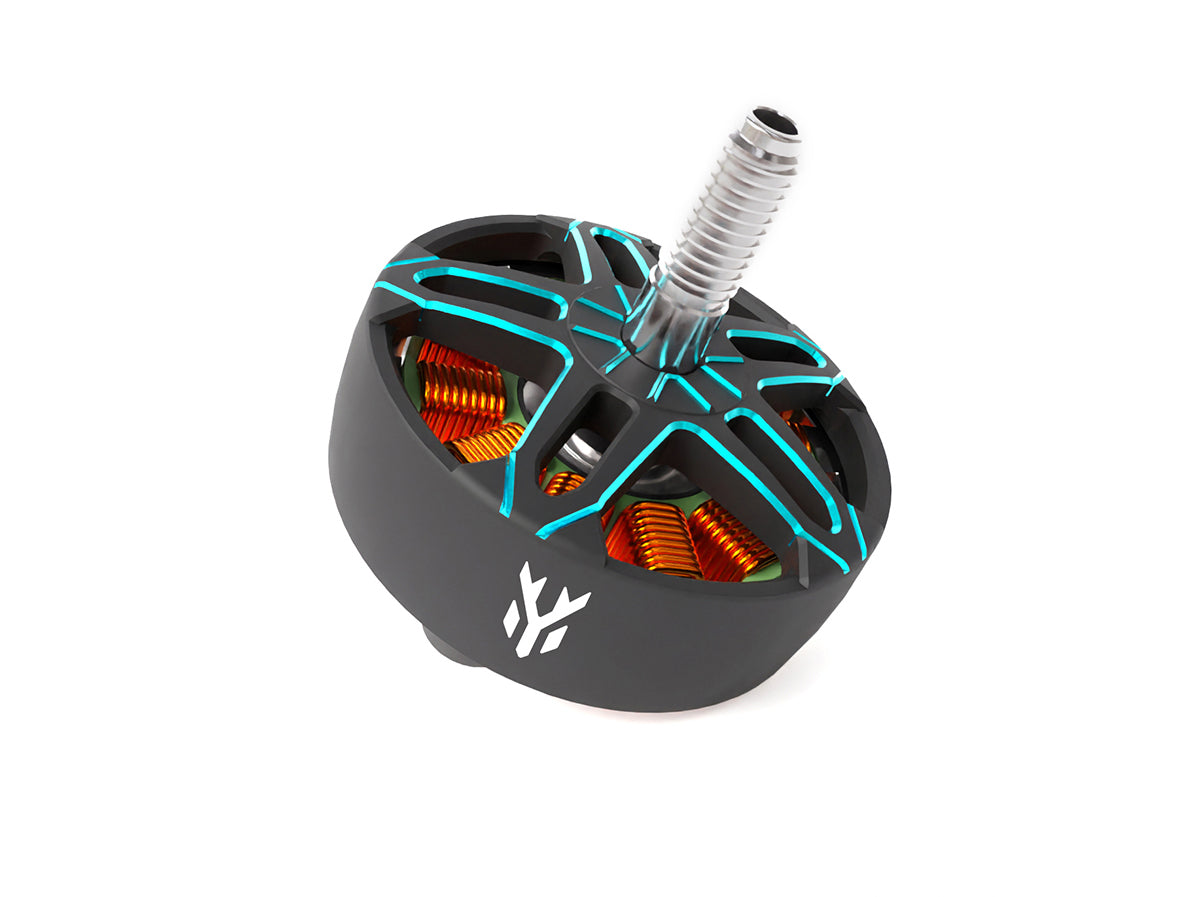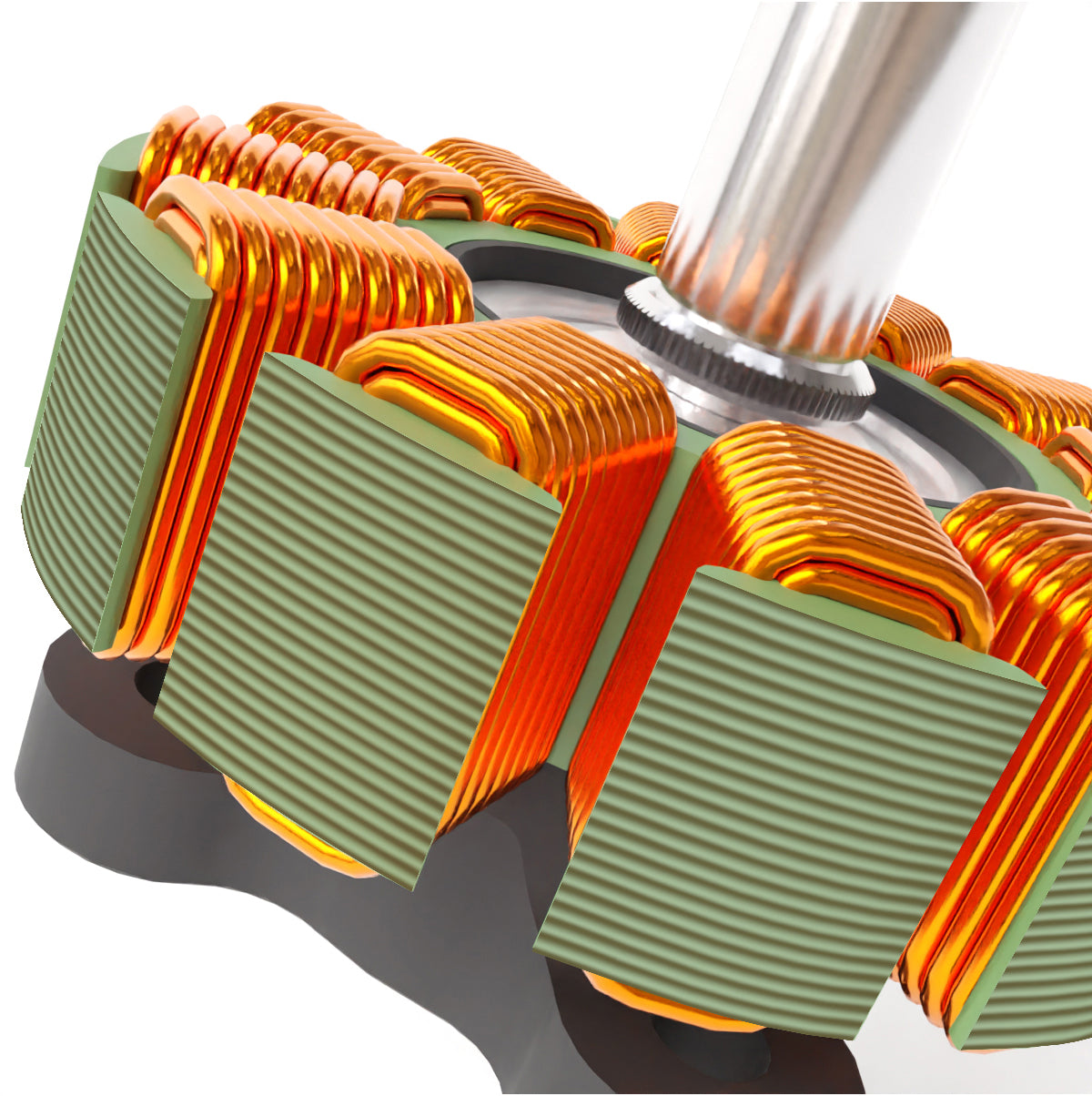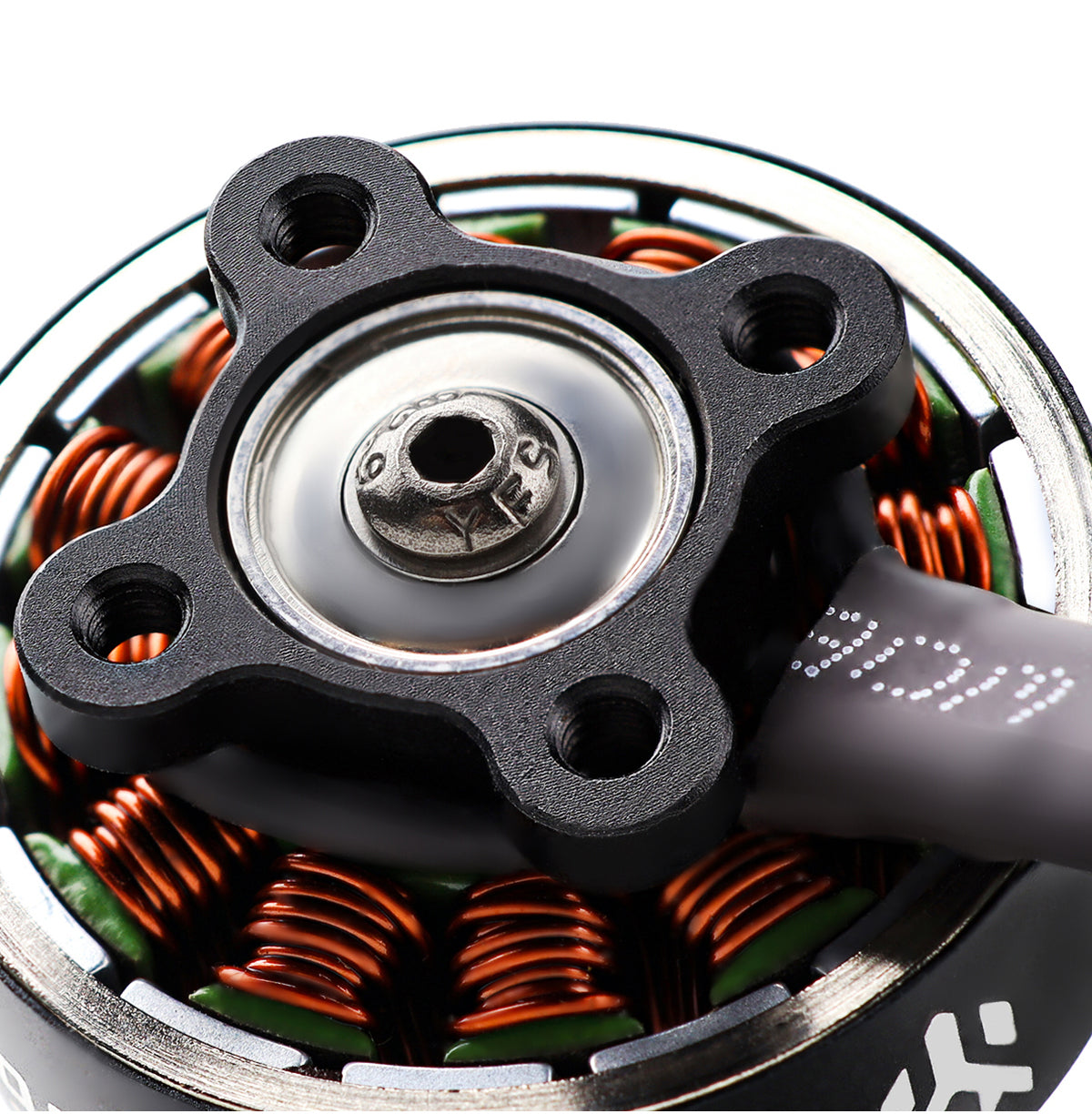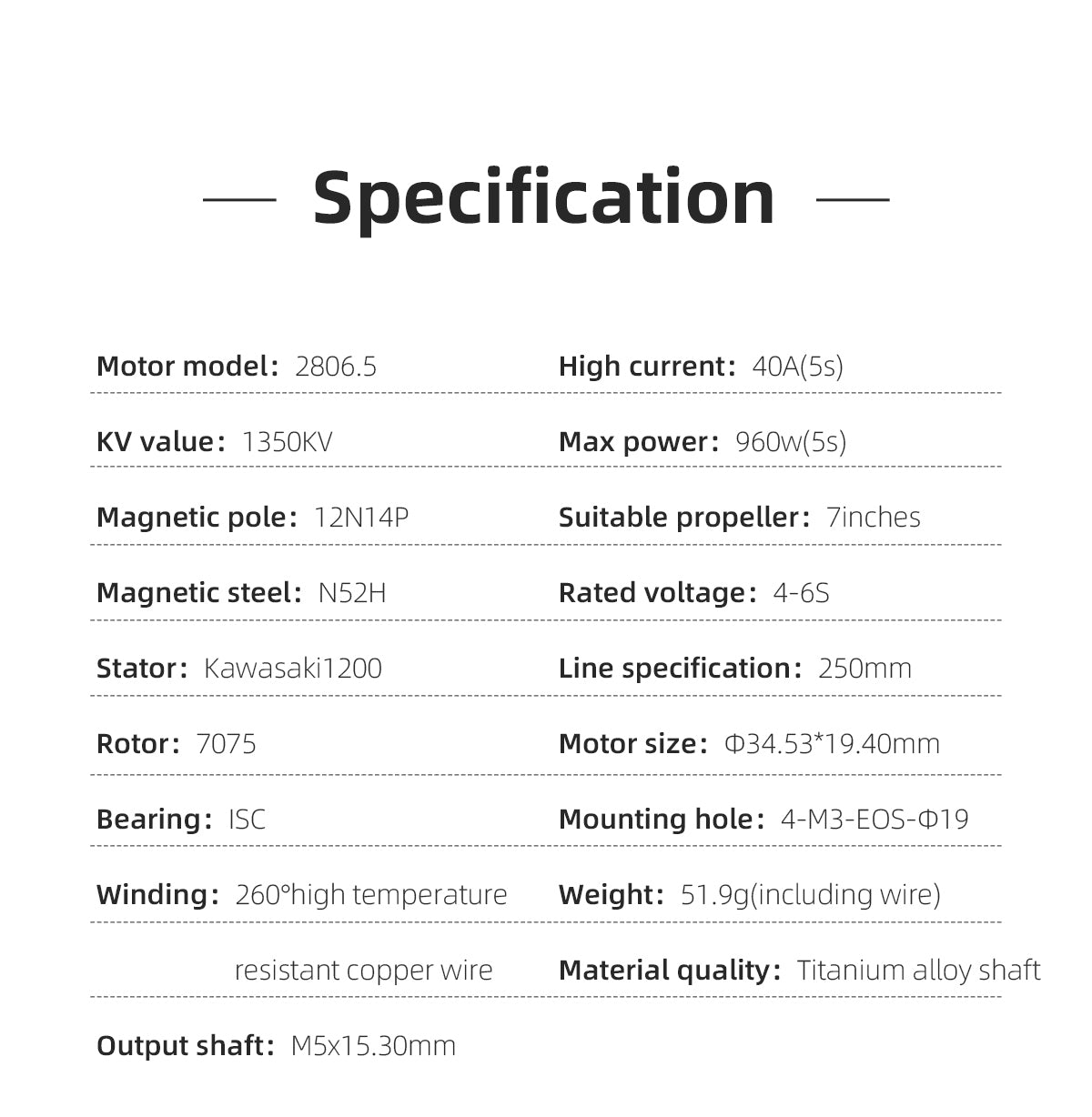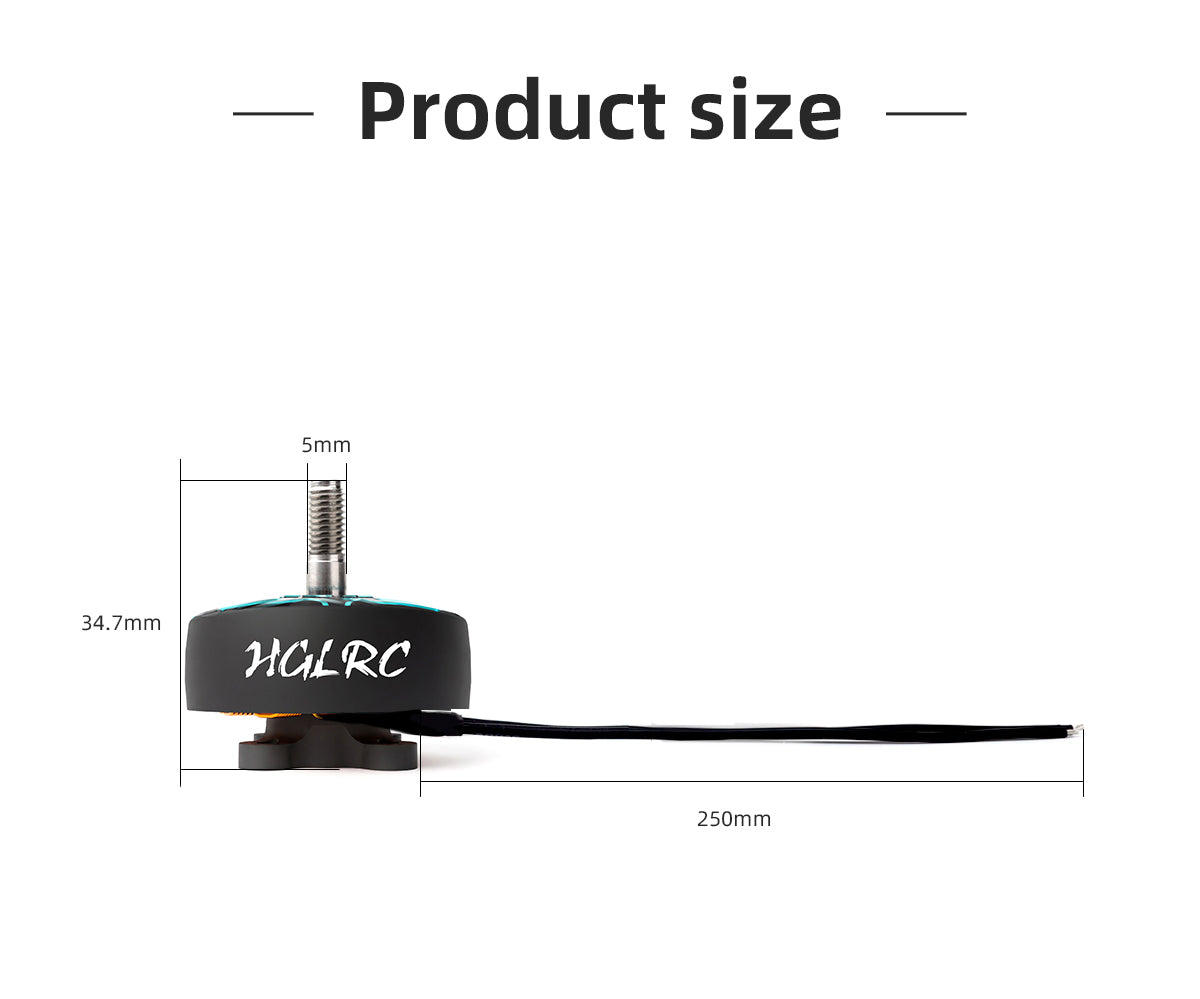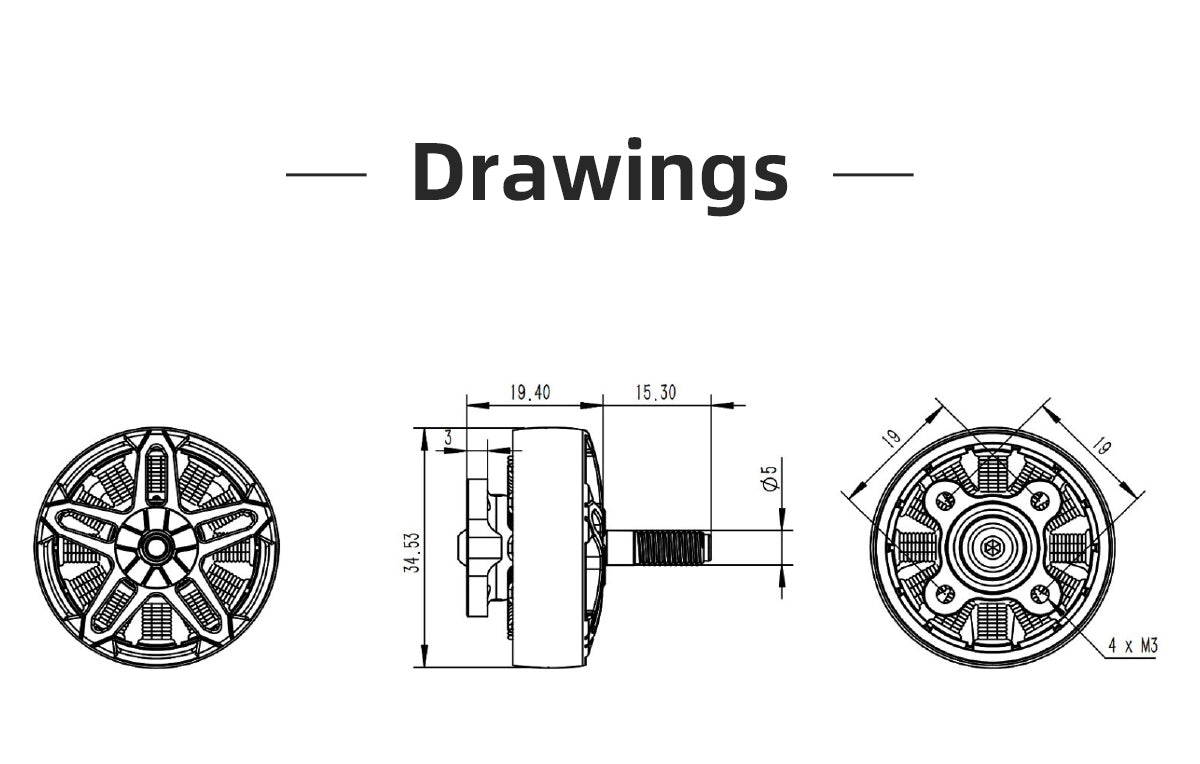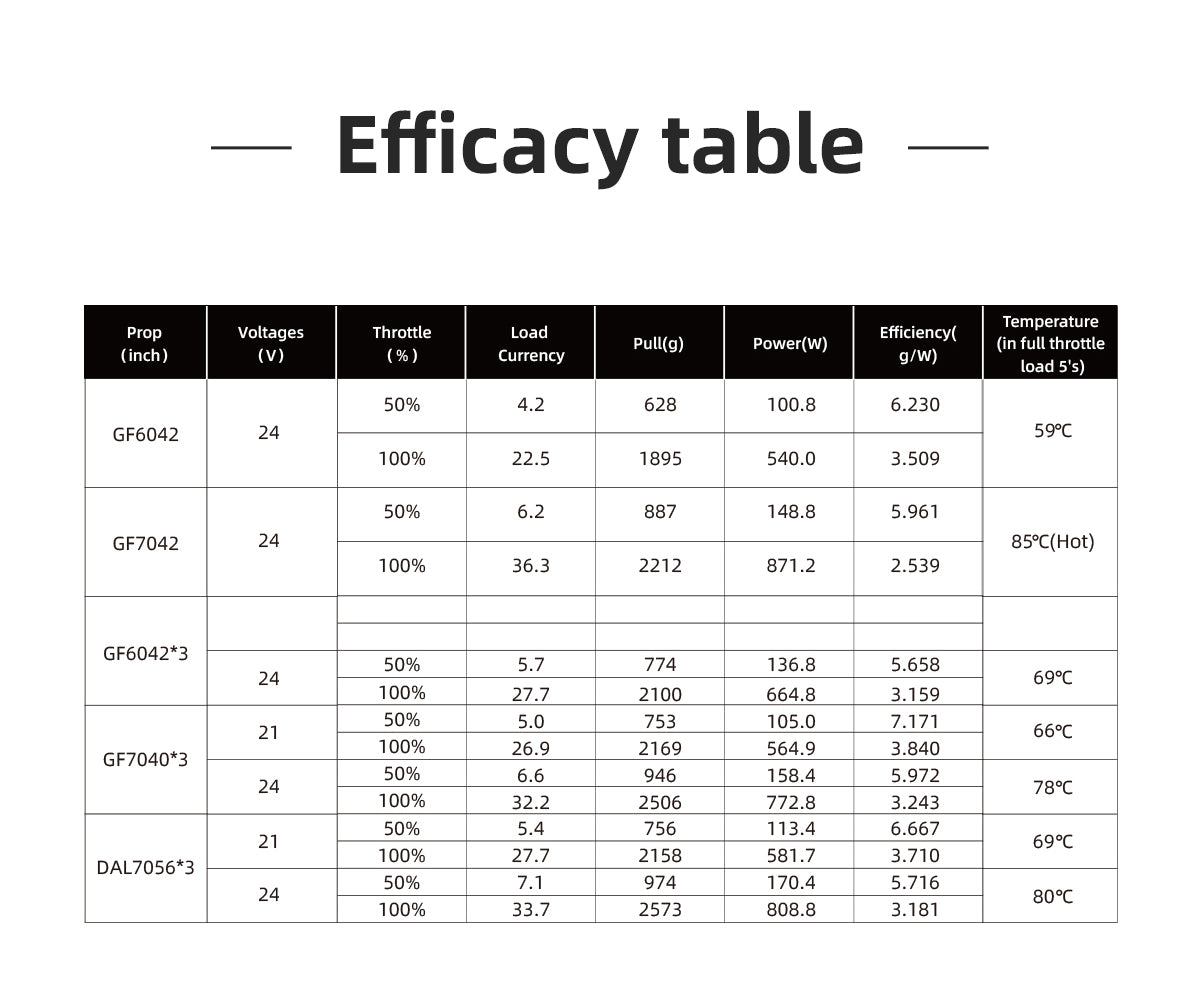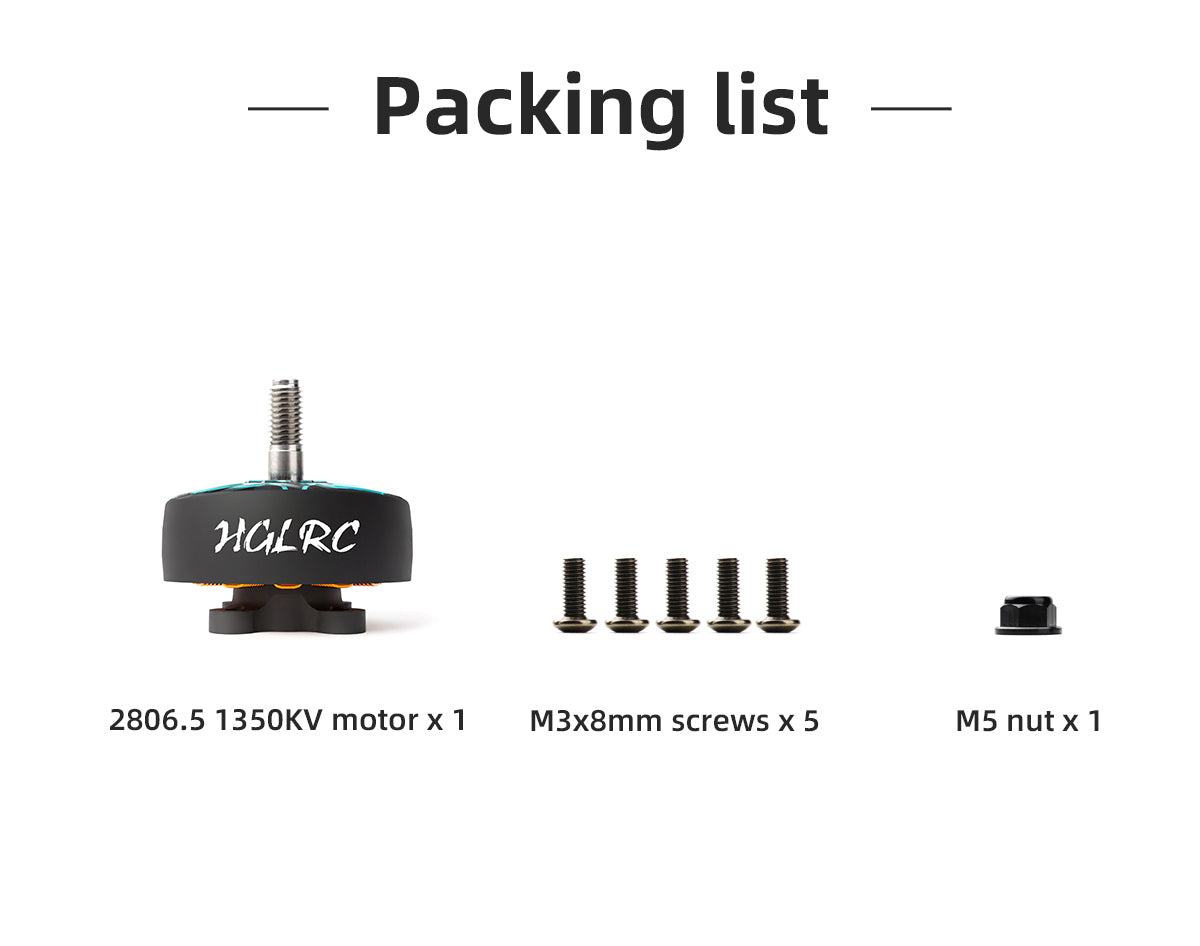 Front Bell: The front bell secures the stator and plays a crucial role in the motor's structural integrity.
Stator: The stator houses the windings and magnets, generating electromagnetic force when power is supplied.
Bearings: High-quality bearings ensure smooth rotation, reducing friction and heat generation.
Magnets: Permanent magnets on the rotor interact with the stator's windings, creating rotational motion.
Discover the Best Selection of FPV Frames – Shop Now
An FPV drone frame is the backbone of your drone's build, providing stability and structure for the rest of the components. At the FPV Project, we offer a wide range of FPV drone frames for sale that cater to both beginners and seasoned pilots. It's providing a foundation for building high-performance racing and freestyle drones.
With our selection of FPV frames, you can customize and build your drone to your exact specifications and take your flying skills to the next level.
Learn More About Carbon Fiber!
https://en.wikipedia.org/wiki/Carbon_fiber_reinforced_polymer
Carbon fiber is a popular material choice for FPV drone frames due to its strength, durability, and lightweight properties.
Carbon fiber frames provide a higher strength-to-weight ratio than traditional materials, resulting in better performance and maneuverability.
Carbon fiber composites are resistant to impacts and vibrations, which helps to protect the drone's sensitive electronics and maintain stability during flight.
The use of carbon fiber materials in FPV drones also enables faster acceleration, higher speeds, and longer flight times, resulting in a better overall experience for the pilot.
Carbon fiber is also an excellent thermal conductor, helping to dissipate heat generated by high-powered motors and batteries, thus preventing damage to the drone's components.
FPV drone enthusiasts should consider carbon fiber frames when purchasing a new drone or upgrading their existing one to achieve optimal performance and durability.
Carbon fiber frames are available in a range of sizes and configurations, suitable for different types of drones, including racing, freestyle, and long-range drones.
When purchasing a carbon fiber frame, consider factors such as weight, stiffness, and compatibility with other components to ensure the best performance for your FPV drone.
Carbon fiber frames may be more expensive than other frame materials, but their long-lasting durability and performance benefits make them a worthwhile investment for serious FPV drone pilots.
The FPV Project offers a wide range of carbon fiber frames, suitable for all types of FPV drones, ensuring that enthusiasts have access to the latest technology and the best possible flying experience.