Worry Free RC Waterproof Coating 20ml
The Brandan FPV Worry Free Waterproof Coating is designed to protect your FPV electronics from moisture exposure! Brandan FPV has formulated the perfect solution to your environmental worries. Flying in fair weather is always preferred but sometimes the perfect circumstance isn't always reality. Ease your worries and apply Worry Free conformal coating to your FPV electronics to ensure your flights are never interrupted by inclement weather or high humidity!
VIDEO: How To Apply FPV Worry Free
FPV Worry Free Waterproof Features:
Protects FPV Electronics from Moisture
Waterproofing Made Simple
Easy Application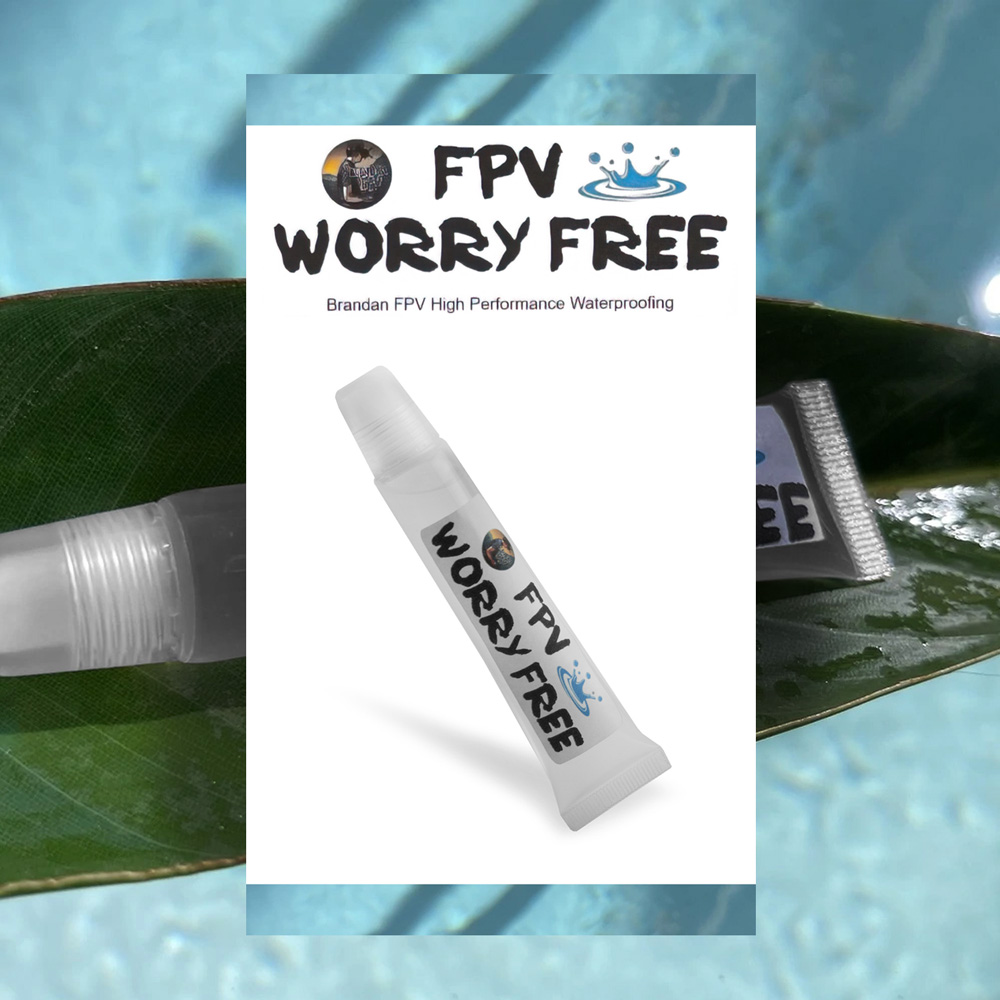 APPLICATION INSTRUCTIONS
Tear down all parts so you can easily put it on, no need to unsolder.
Clean up all surfaces with an air blower, brush, or cloth to avoid dust, oil, moisture, or any other things that cover them.
Apply WorryFree FPV to all components such as flight controller, VTX, and camera boards evenly and slowly. Let dry for 15-20 minutes and then continue to add additional coats as needed to ensure all desired surfaces are covered.
To coat the FPV camera you can put Worry-Free FPV on the camera connector, on the camera case, especially on the connection between the case, and the FPV camera focus ring
Do not coat wiring harness connectors.
Do one side at a time or wait until Worry-Free FPV is dry then move to the other side.
IMPORTANT TIPS:
The application of this product does not guarantee your electronics will be waterproof. Please always allow time to dry (usually 24h) and test to ensure all desired surfaces are covered.
If you cover chips such as a barometer you may lose the functionality of the chip so kindly be careful.
Specifications:
Color: Clear/Transparent
Material: Silicone
Volume: 20ml
Includes:
1x Brandan FPV Worry-Free Waterproof Silicone Coating – 20ml
Checkout our collection of TX & RX:
https://thefpvproject.com/product-category/transmitter-and-receiver/